If I was still living in Texas I'd have to take a drive and try to spot this fantastic vehicle for myself. The Houston Chronicle explains what you see in the photo below:
"An SUV spotted outside a Toys R Us in the Woodlands this week is covered in iconic objects from the movie such as the Millennium Falcon and even displays a scene with Luke Skywalker and his green saber in the rear window. But what really makes this the coolest "Star Wars" display is the license plate that reads B KENOBI, a reference to the movie's Obi-Wan Kenobi who is later known as Ben Kenobi.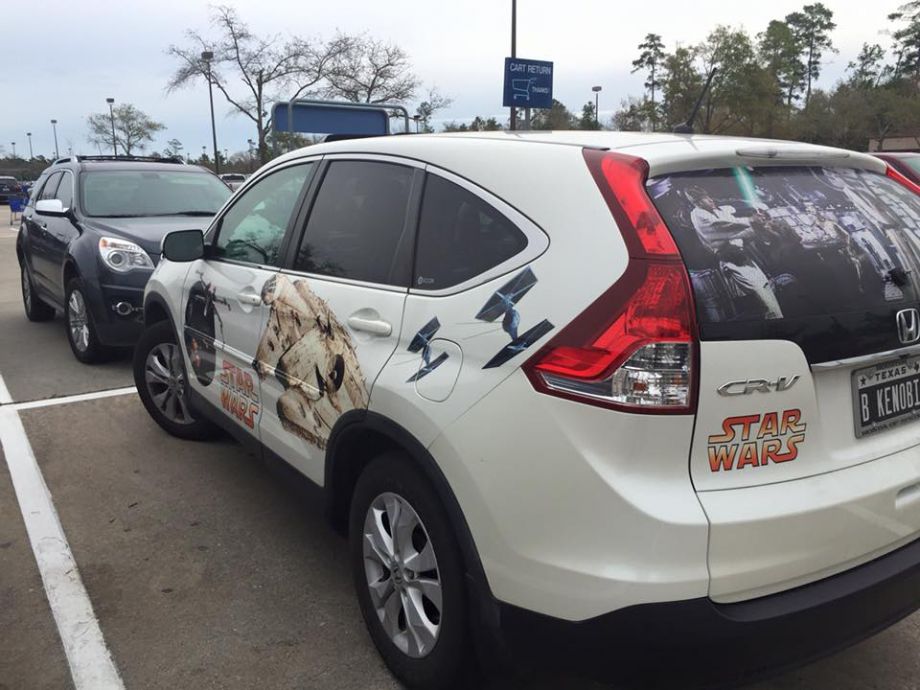 Photo: Katelyn Sclafani
What is one of the coolest personalized Star Wars items you've seen? Do you own one yourself? Send us some photos and you might be featured here on the site. Have you always dreamed of making something cool to commemorate your Star Wars experience or show what a superfan you are?