Alright, folks, it's time to strap in and hang on to your lightsabers! Disney+ is blasting off full throttle with an all-out marketing blitz for one of 2023's most awaited shows, the exclusive series 'Ahsoka'. And, drumroll please, they've finally let the cat out of the bag with a confirmed release date! Now that's a double whammy worth waiting for!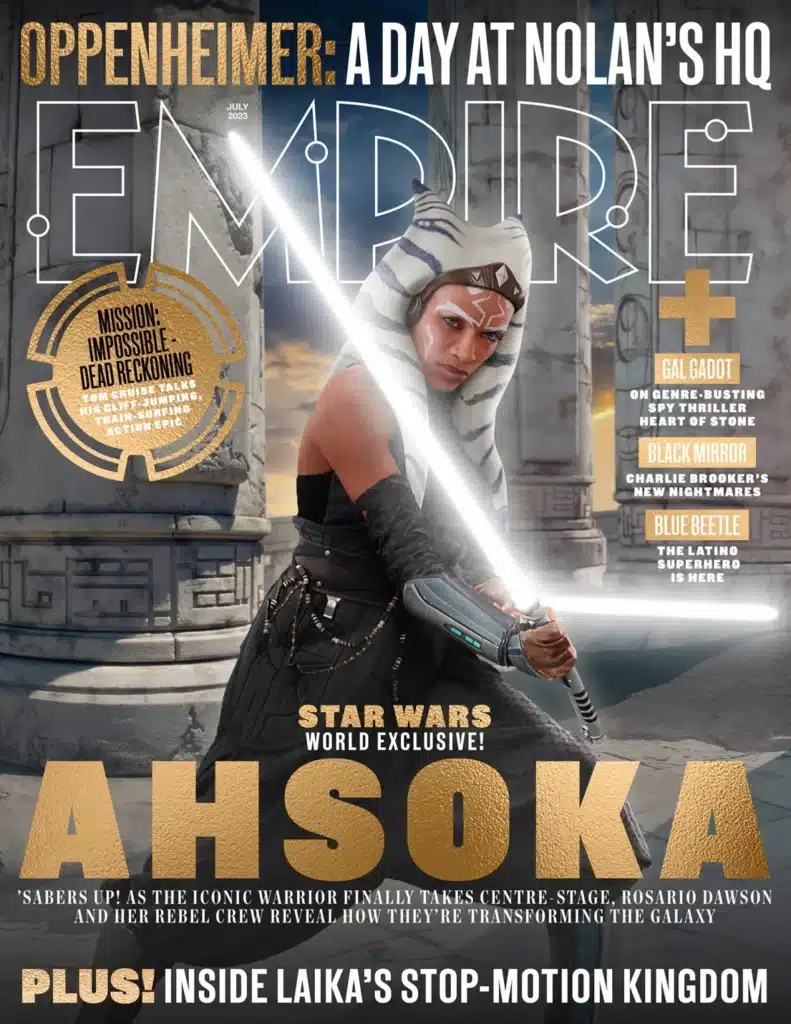 1. Ahsoka: Front and Center
Empire Magazine: Rolling Out the Red Carpet
Folks, hold onto your hats because not one, but two exclusive covers for the upcoming July issue of Empire Magazine are hitting the stands on June 8. And guess who's stealing the show? Yep, you got it, Rosario Dawson as Ahsoka Tano, in all her double lightsaber-wielding glory!
Ahsoka, front, and center, all set for action against a mysterious temple backdrop.
Exclusive interviews and pictures featuring series lead Rosario Dawson, series creator Dave Filoni, and other big names like Natasha Liu Bordizzo, Mary Elizabeth Winstead, the late Ray Stevenson, Diana Lee Inosanto, Lars Mikkelsen, and Jon Favreau.
Boy, oh boy, isn't that something to look forward to?
2. A Marketing Campaign That's All Guns Blazing!
Eman Esfandi, who's bringing Ezra Bridger to life in the series, had dropped hints about the marketing campaign kicking it up a notch. And boy, was he on the money! With the unveiling of these magazine covers, Lucasfilm's pulled the trigger on a marketing campaign that's ready to rumble! So brace yourselves, Star Wars fans, because we're in for a second trailer and more juicy news real soon!
3. Ahsoka: The Show with More Secrets than a Sith Holocron!
Specifics about the series are being kept under wraps tighter than a Wookiee's grip. But here's what we've dug up:
'Ahsoka' is channeling the spirit of the animated series 'Star Wars Rebels' with live-action renditions of its characters.
Expect familiar faces like Eman Esfandi's Ezra Bridger and Mary Elizabeth Winstead's Hera Syndulla. And if that's not enough to get you pumped, Hayden Christensen is set to make a comeback as Anakin! Talk about bridging gaps in the Star Wars universe!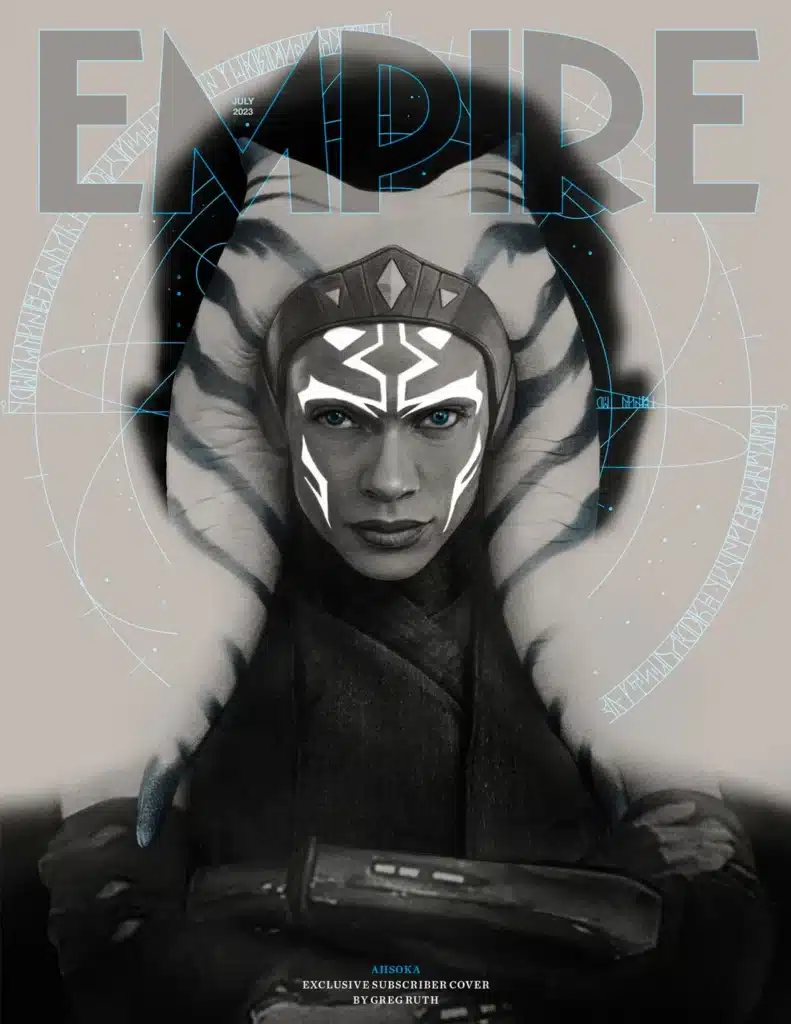 4. Ahsoka: The Tip of the Iceberg in a Sea of Star Wars Content
'Ahsoka' is just the latest addition to the Disney+ Star Wars smorgasbord. Hot on the heels of 'The Mandalorian', Disney+'s opened the floodgates to a slew of new Star Wars content. Keep an eye out for more epic shows like , 'Skeleton Crew', and 'The Acolyte'. Despite a few hiccups with cinematic projects, the Star Wars universe is expanding faster than the universe after the Big Bang!
5. The Moment We've All Been Waiting For: The Release Date!
And now, for the moment, you've all been waiting for. Drumroll, please… 'Ahsoka' is set to premiere on Disney+ on August 31, 2023! So mark your calendars, folks, because we're in for a wild ride in a galaxy far, far away!
There you have it, folks. From magazine covers and interviews to new trailers and a confirmed release date, Disney+'s 'Ahsoka' is all set to take the Star Wars universe by storm. So buckle up, and may the force be with you!