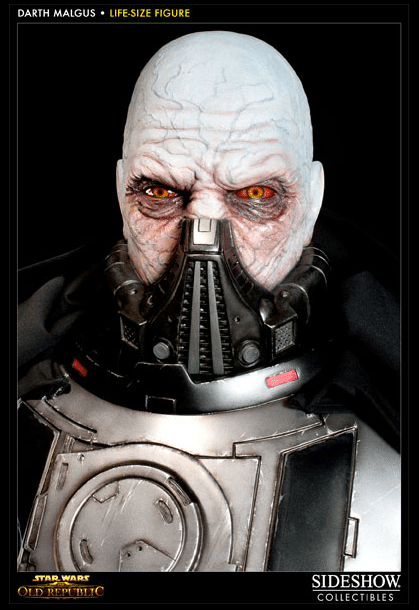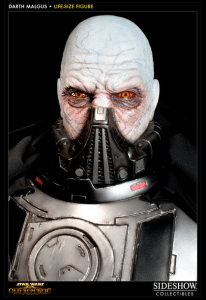 What will your friends and family think when you have a giant Darth Malgus in your living room? Who cares! This is cool!
If you're a fan of Darth Malgus, Star Wars and Star Wars lore or collectibles, you are going to love this great find from SideShowToy.com.
This is an incredible life-sized Darth Malgus figure. I'm pretty sure the pictures don't do it justice at all. The description says:
"Sideshow Collectibles is proud to present the Darth Malgus Life Size figure. Capturing the vicious Sith Lord of The Old Republic in startlingly realistic 1:1 scale, the looming figure measures over 7 feet tall and more then 3 feet wide. Each piece is individually hand painted and finished to exacting standards, the trademark of a handcrafted Sideshow Collectibles product. Featuring a light up saber, LED light up components in the chest, collar, and wrist gauntlets, highly detailed armor, and a real fabric hooded cape; the Darth Malgus Life Size figure makes a spectacular addition to any collection."
Check it out and let us know what you think. Would you buy one of these if you could?