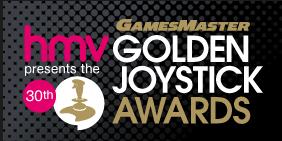 Where other MMORPGs have text boxes, SWTOR has lavish cut-scenes and full voice acting. Join either the Sith or the Republic and carve out your own amazing Star Wars legend.
Do you love SWTOR? Want to see it recognized with a gaming award? This might be your chance. SWTOR is nominated for Ultimate Game of the Year and Best MMO over at Golden Joystick. It'd be great for SWTOR fans to see the game take a golden gong in either category this year. And now you can literally see it because it's all going to be streamed live on their site and synced on YouTube.
The Gamemaster Golden Joystick Awards are turning 30 this year (just like me) and this year the celebrations are going even bigger. In addition to SWTOR, you will see other fun and popular games named at the awards such as Angry Birds and Skyrim.
VOTING FOR THE 2012 hmv GAMESMASTER GOLDEN JOYSTICK AWARDS HAS NOW CLOSED, however you can tune in Friday 26th October 3pm BST to find out LIVE if your favorites have won. This will be the first year in history that the awards ceremony is held live so tune in to their site and check it out for yourself. It should be a lot of fun!
Do you think SWTOR should win in either category?
The Results Live: Friday, 26th October from 3pm BST (4pm CET, 5pm EET, 7am PDT)