We here at SWTOR Strategies thought it would be nice to bring you a sneak peak of the Cartel Market for those who will have Cartel Coins. Personally, I was pretty impressed. It's still not available in game, but you can see it for yourself in the Public Test Server before the next update – where we will all probably be seeing the first F2P gamers joining us in this epic war across the Galaxy.
First, I had to download 11gigs to enter the Public Test Server. Then I had to ease my security settings into trusting it. My rig hates changes. But after all that, I got to enter a world and make this guy.
And then I got to see this. The Cartel Market!
[Click on the images to see them in full detail]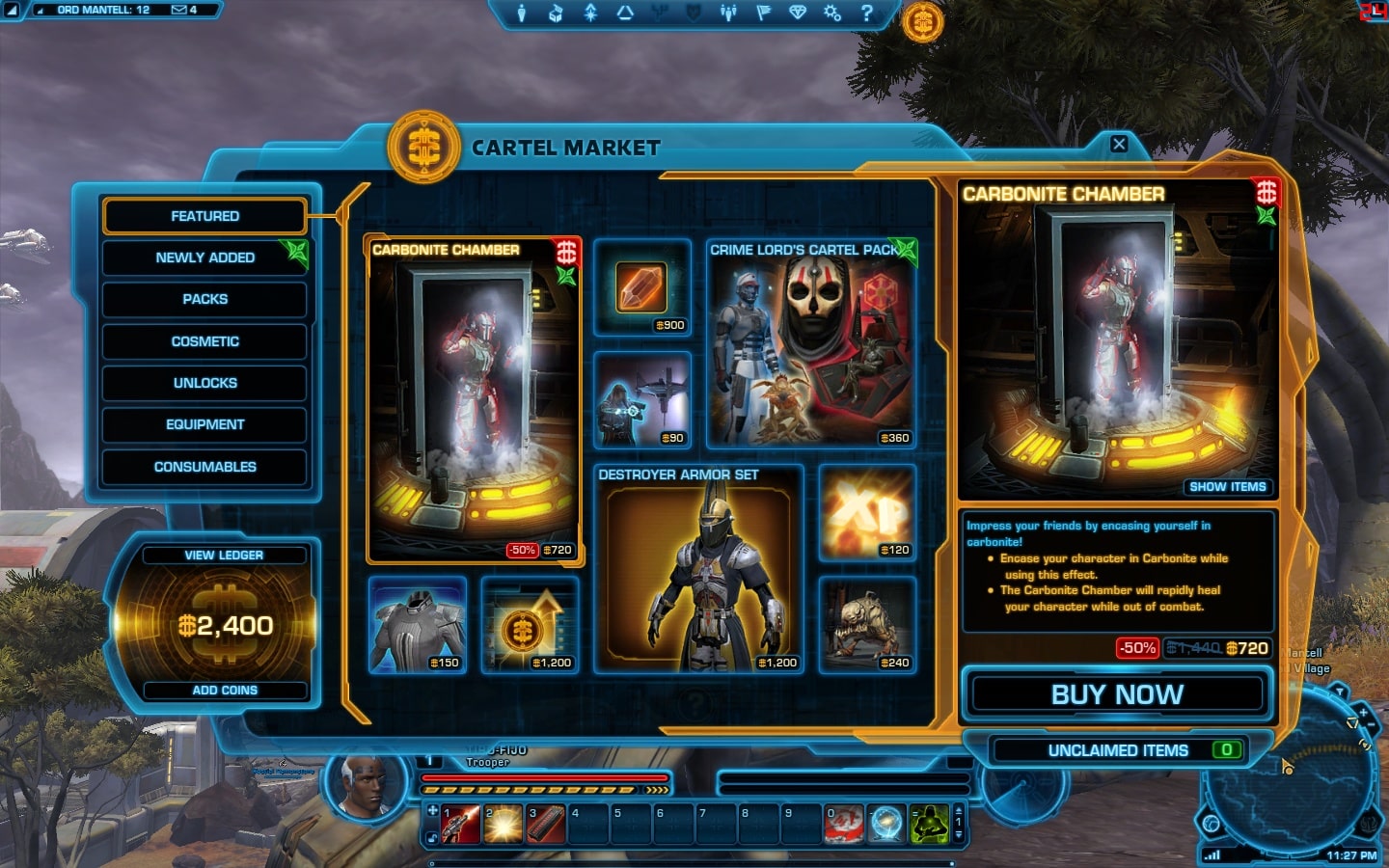 Welcome to the Cartel, they got fun 'n' games. They got everything you want. Honey, they know the names. They are the people that can find, whatever you may need. If you got the money honey, they got your disease.
More on that Carbonite Chamber feature after more previews. I know your eyes are fixated on that. I couldn't help it, but try it for myself.
Check out some cool gear you will be able to get with Cartel Coins. And yes, they are all modifiable.
How about a nice big fat Gamorrean Axe!?!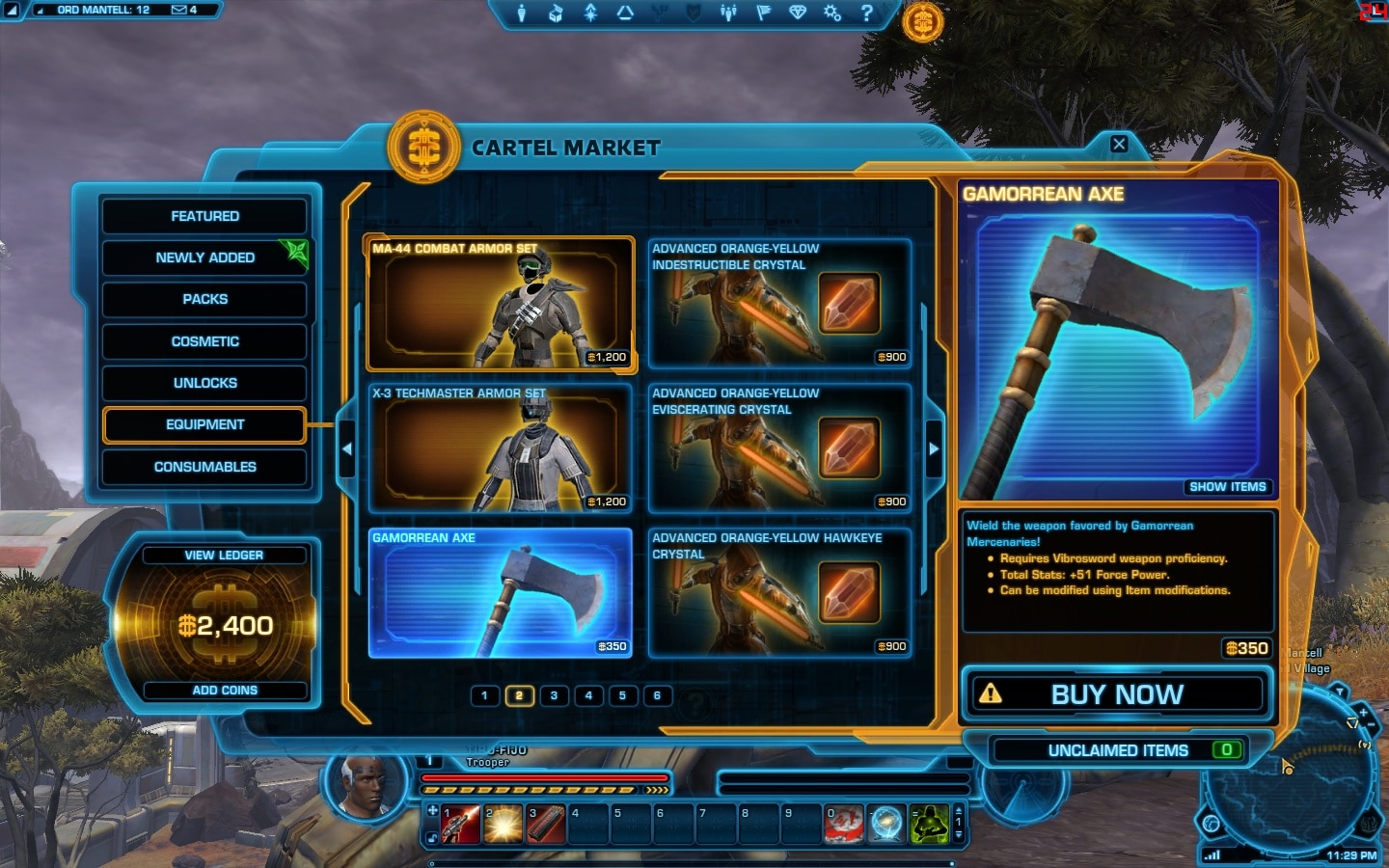 Kurgan Nazzir a SWTOR video blogger, already posted a video using it, right here. Combat Using Gamorrean Axe
There are also cool tricks you can add up your sleeve like extra chances to do Quick Travel …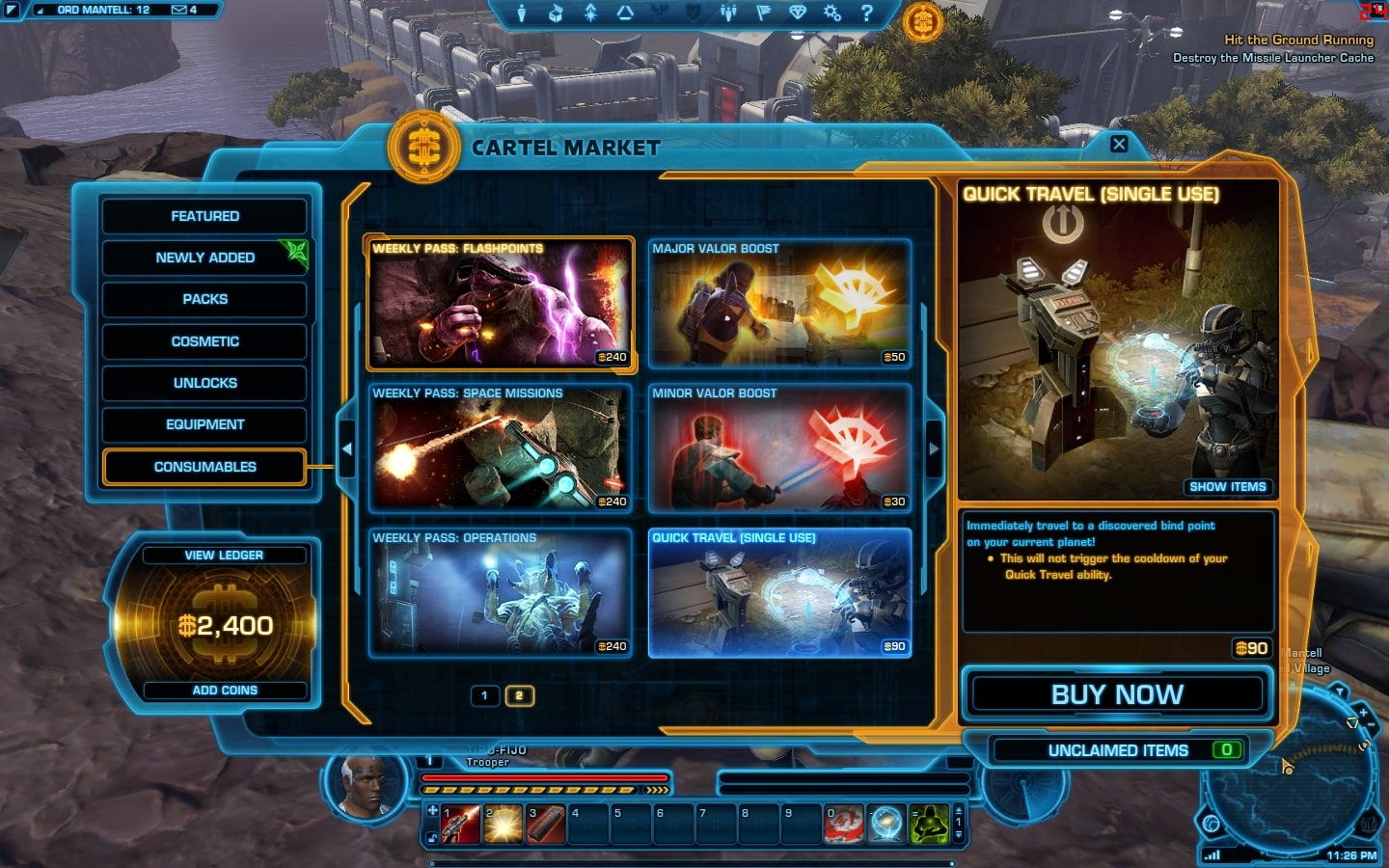 … or Medical Probes, for when you are far from a Medical Station.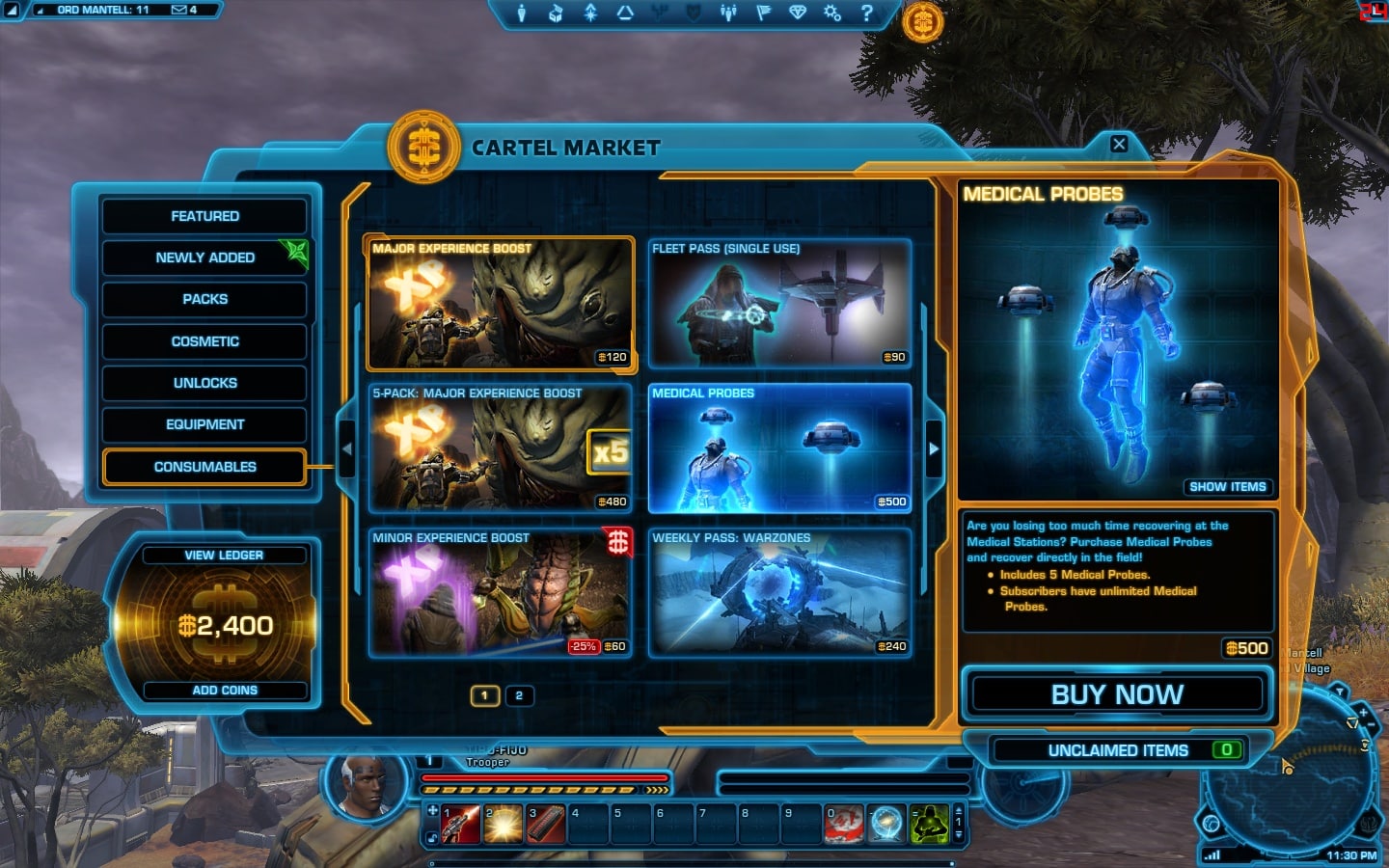 Of course they got Crystals.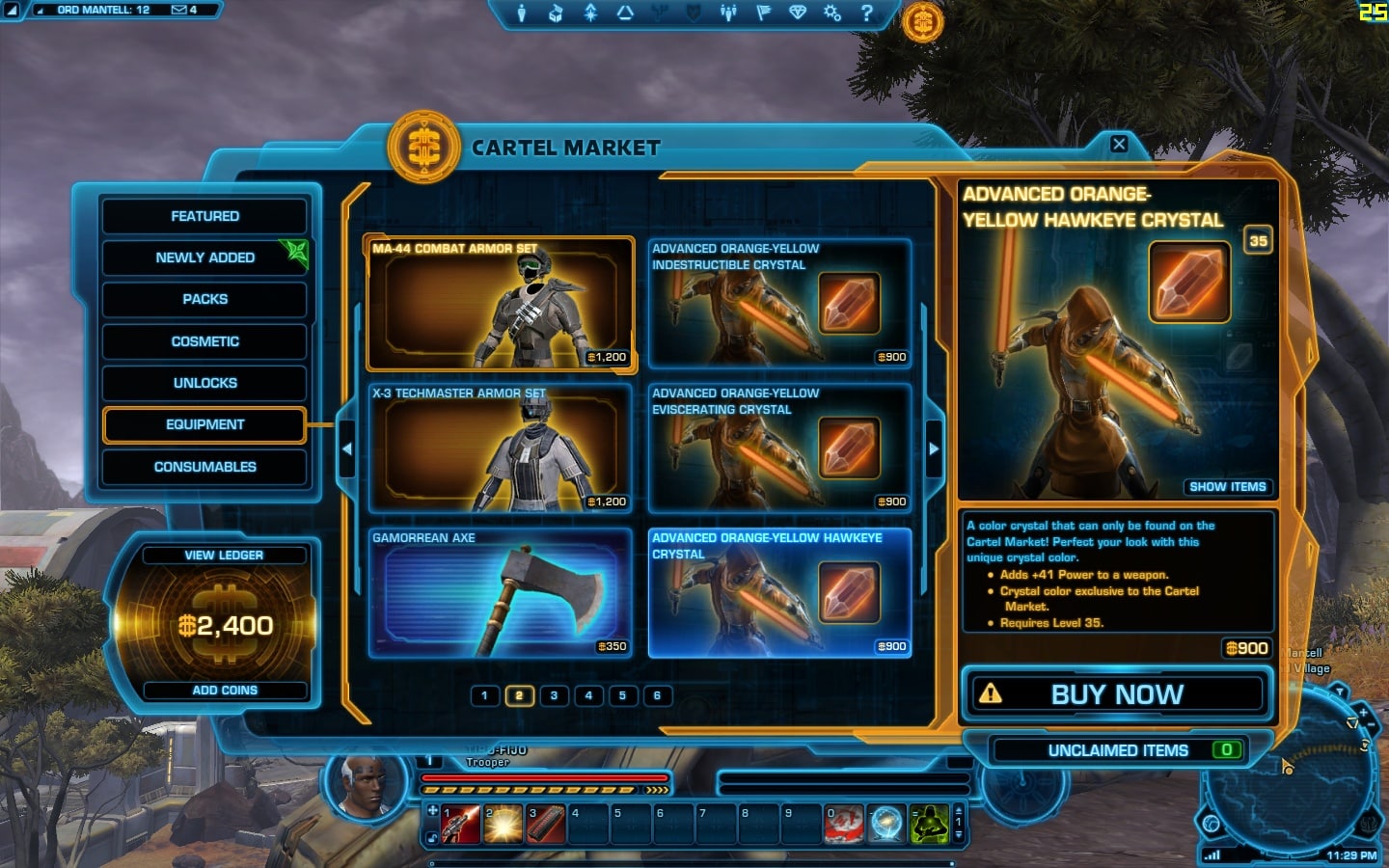 I like this one. Experience Boost.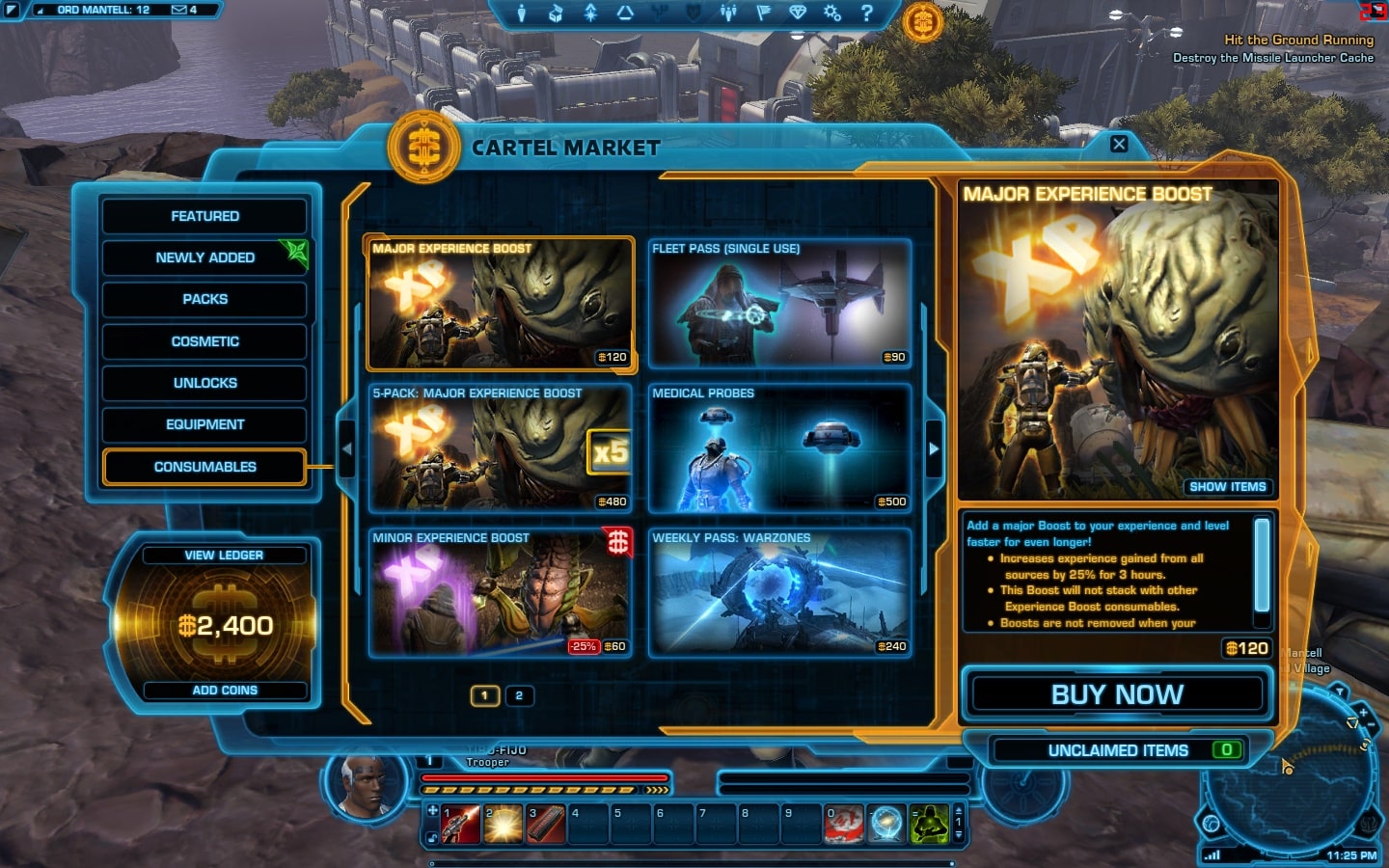 And who could ever say no to new cuddly wuddly Pets?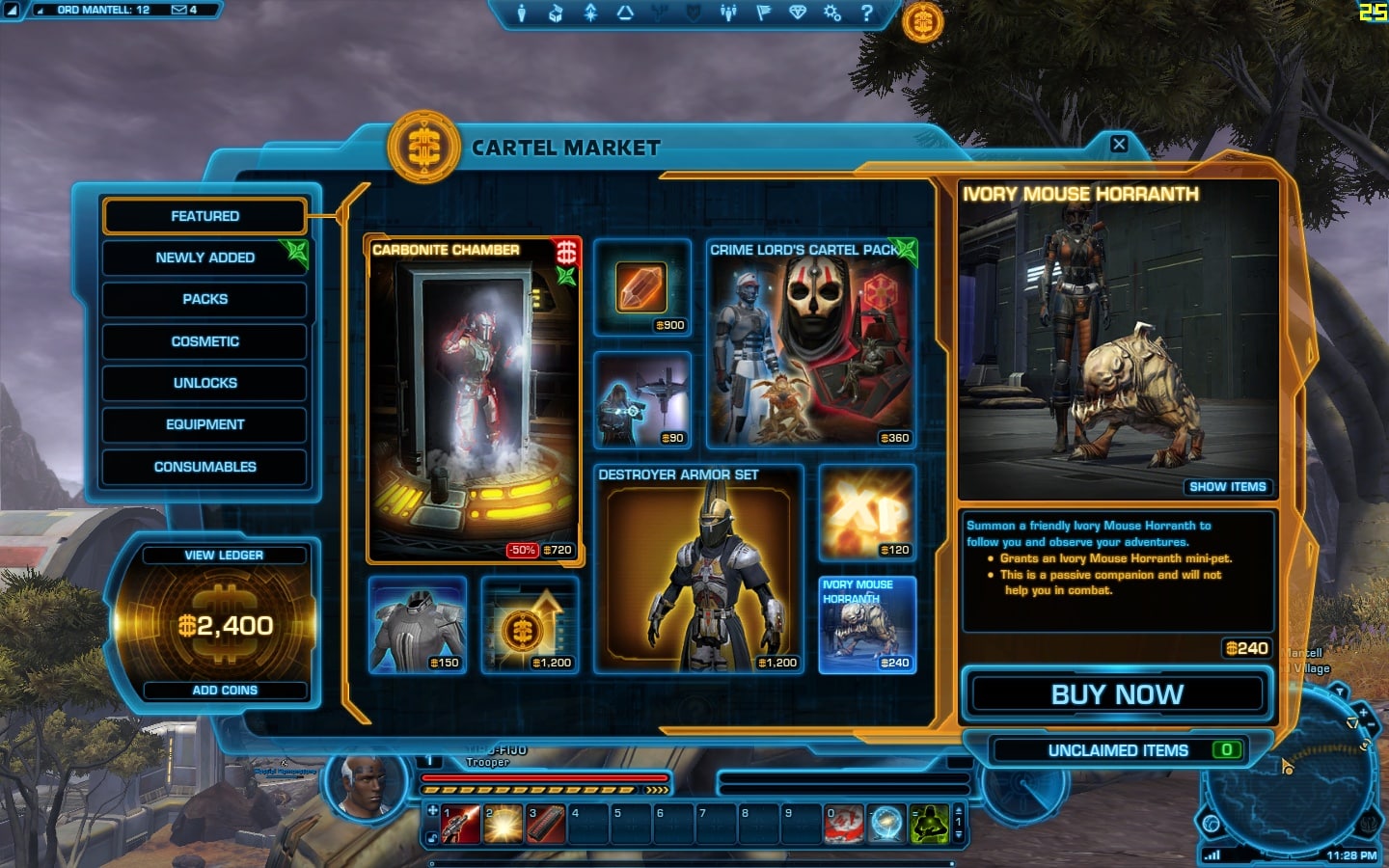 There is actually allot more in the Cartel Market that I didn't highlight here, like the "packs", "cosmetics", "unlocks" and more "equipment" that I will let you go see for yourself. Well let me be honest. I ended up having too much fun with the Carbonite Chamber. I get distracted too easily. But I'll still share with you a little taste of what it looks like to be frozen in Carbonite, in SWTOR. [Click on the pics for full detail]
1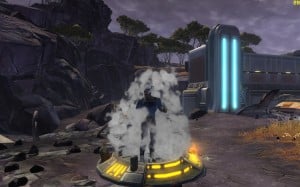 2
3.
4
5
6
Don't ever say, we here at SWTOR Strategies never go all out for y'all. We'll get our butts frozen in Carbonite just to bring you the latest in SWTOR news! This is where you say, you love us. And this is where we reply, "We know".