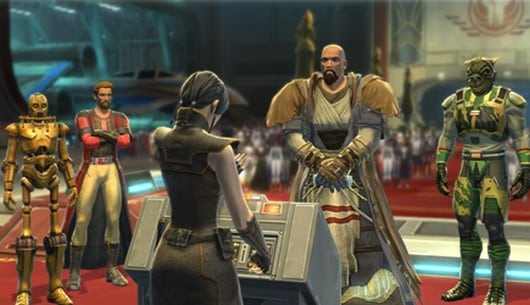 The BioWare team have a few forum updates today. First of all they remind us that this week's scheduled maintenance will occur on Tuesday, October 23 from 2AM CDT to 6AM CDT. servers will be down during this period and when they come back up, players may have to download a patch. When the servers come back up, we will have the latest patch notes  available right here at swtorstrategies.com Check out the  official thread for more info.
Hello everyone, we wanted to let you know that we will be performing scheduled maintenance for four hours on Tuesday, October 23rd, 2012 from 2AM CDT (12AM PDT/3AM EDT/8AM BST/9AM CEST/6PM AEST) until 6AM CDT (4AM PDT/7AM EDT/12PM BST/1PM CEST/10PM AEST). All game servers and SWTOR.com will be offline during this period. This maintenance is expected to take no more than four hours, but could be extended.
Another interesting piece of news is, Public test server is coming down today. Until a few  moments ago, it was my guess that BioWare  would deploy Game Update 1.5 to live servers with Scheduled Maintenance tomorrow, but unfortunately Allison Berryman had to ruined our fun.
Game Update 1.5 will not be deployed to the live servers tomorrow during maintenance – sorry to rain on the parade! Once the PTS is back up, though, please do take the time to help test if you're able!