Someone is seriously ready for Star Wars: Battlefront. We saw this and had to share it here with you. Bravo to this fan for the coolest Star wars: Battlefront setup we've seen so far.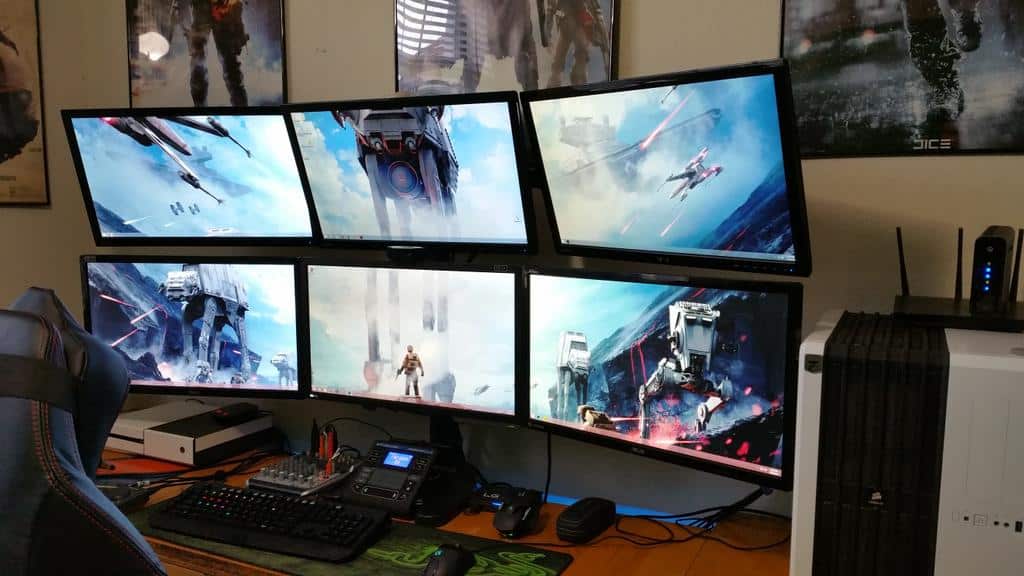 How awesome is that?!
How many monitors do you use? How do you think it affects how you play and enjoy your games? We know this is a bit more than the average gamer but it sure is cool to look at. As some pointed out, it might be better if the monitors were debezzled but it's still pretty darn awesome.