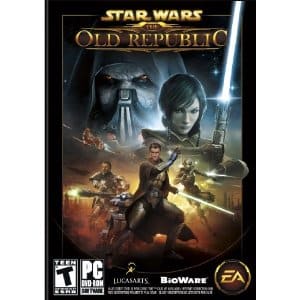 If you've been thinking about finally joining SWTOR or maybe you want a second account or an account for a friend or family member, then there is no better time than now. There are great new additions to the game, free to play up to level 15, server transfers to increase server population and so much more. And now, for a limited time only, you don't even have to pay full price for your copy.
 SWTOR on Gamestop on Sale
If anyone was thinking about jumping in, Star Wars: The Old Republic is $19.99 at GameStop until the 10th.
 SWTOR on Amazon on Sale
And if you prefer to make your purchases from Amazon, it's also $19.99 on Amazon currently but it doesn't say how long it will stay at that price so buy it now while you can.
Remember Free to play up to level 15 starting the 10th of July!