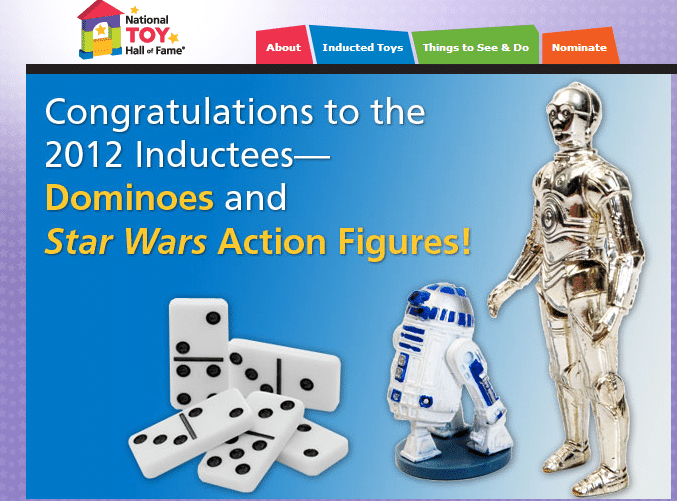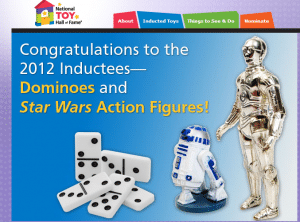 Sure you love your Star Wars toys but did you know that you're not alone? Star Wars action figures, along with the classic game Dominoes, were inducted to the National Toy Hall of Fame last week. They joined the ranks of famous toys such as Barbie, Mr. Potato Head, marbles and the Teddy Bear so future generations will forever know the importance and significance of these great toys.
Democrat and Chronicle tell us more:
"Star Wars" action figures were introduced by Kenner in the 1970s. The success of those toys spurred the industry to create more toys linked to movies, television series and comic books. The toys also were finalists in 2011.
"Every kid knows these toys," said Hall of Fame Curator Patricia Hogan. "They are a force to be reckoned with."
We couldn't agree more. I remember playing with them as did my parents and now, even my children. They are classic representations of an era that has not yet closed. The first Skywalker, Vader and R2-D2 figures hit the shelves in 1978 and with the news of the new films coming in 2015 it's safe to expect a new surge of popularity in both old and new Star Wars action figures and collectible toys.
Do you have any of these action figures (or did you as a child)? Which ones were your favorite?