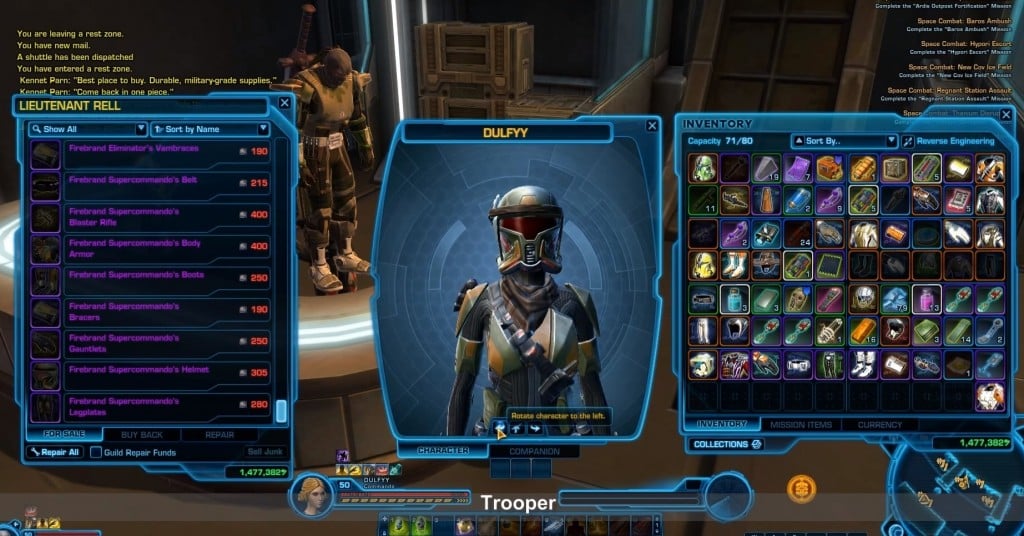 Along with Kell Dragon armor, they also updated the Firebrand PvP shells from Ranked Warzones with similar animation effects in patch 2.2. Dulfy does what she does best and made us some great new videos showing the animations. They are really similar to the Kell Dragon armor but they're red instead of blue.
It's cool but not much different from the PvE sets, minus the colors. I think it looks better on some than others. But then there is the issue of whether or not we want our PvP gear to be blinking like an airport…
Have a look and let us know what you think. Yay or nay?
Check out the videos (thanks Dulfy!)
SWTOR Firebrand rated PvP armor animations – Republic
SWTOR Firebrand rated PvP armor animations – Empire