With the recent release of the conquest system, fans have been asking Bioware for a way to track conquest scores on their browser. This was a request that also came up during the recent Cantina Tour event two days ago. Lucky for us, we didn't have to wait long. A new website titled SWToR Conquest tracker provides an alternate way of keeping track of conquest competition across all servers.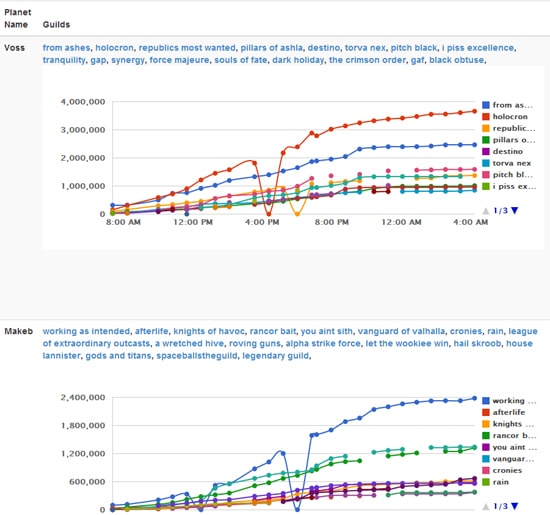 Snapshot of some of the stats the website offers
SWToRConquest.com runs a script that loops through all servers, and scans the conquest window for new data. Data on the website refreshes every one hour.
Its creator admits that the site has a long way to go and a mobile website is also in work. We do think however, that it is an amazing effort and a great example of the what the SWToR community can do.
You can visit the website at www.swtorconquest.com and get development updates at www.facebook.com/swtorconquest