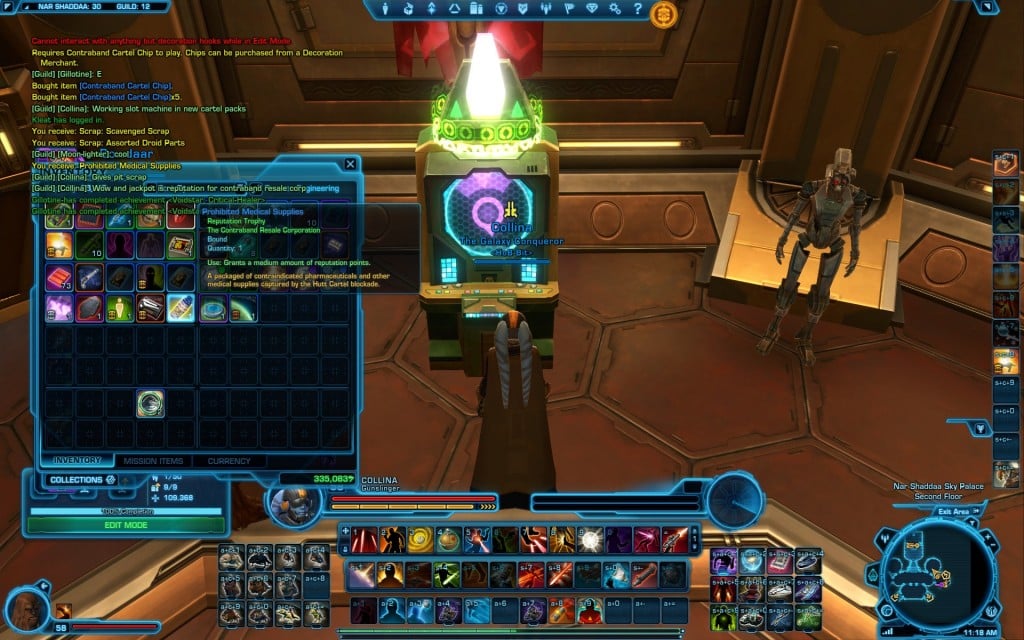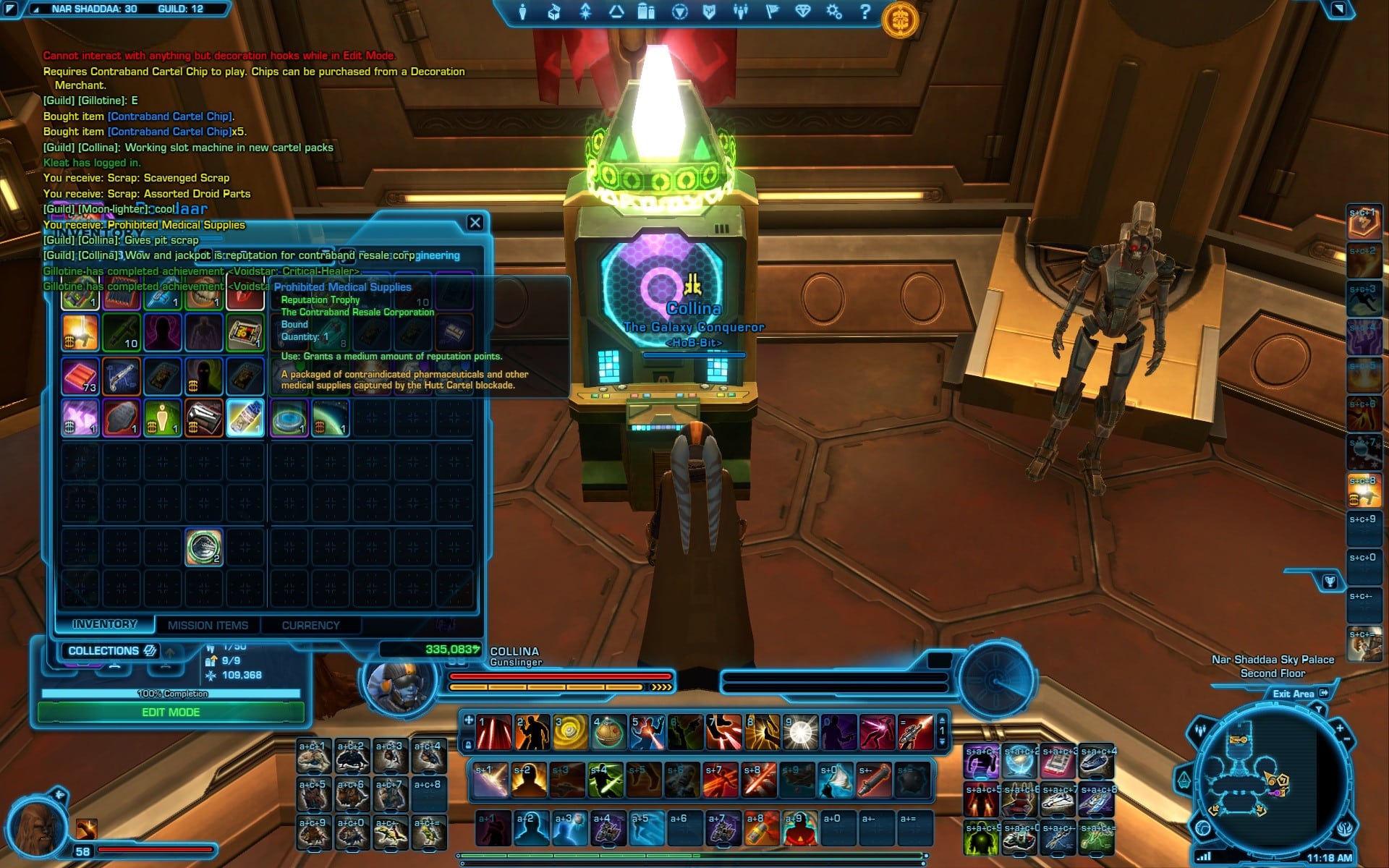 Eric posted an update on the official forums regarding The Contraband Slot Machine. Apparently there is no bugs with this item, but how it would effect the economy on some servers took BioWare by surprise. Check it out below:
The Contraband Slot Machine | 01.16.2015, 09:41 AM
Hey folks,
We know that there have been many questions about the Contraband Slot Machine and its intent. Here are a few notes on it:
The Contraband Slot Machine is not bugged.
It is 100% not an exploit to use the Slot Machine.
If you feel the desire to sell access to your Stronghold, that's totally up to you. As a reminder, do not scam people as that is against ToS.
We added the Slot Machine as a fun idea based on the positive feedback from the Nightlife event, so spend those credits to your heart's content!
With that being said, we do hear the concern from many of you around the effects of the Jawa Junk's drop rate on the economy. We are going to take a look at it and make changes accordingly. I will let you know once I know more. In the meantime, have fun!
-eric