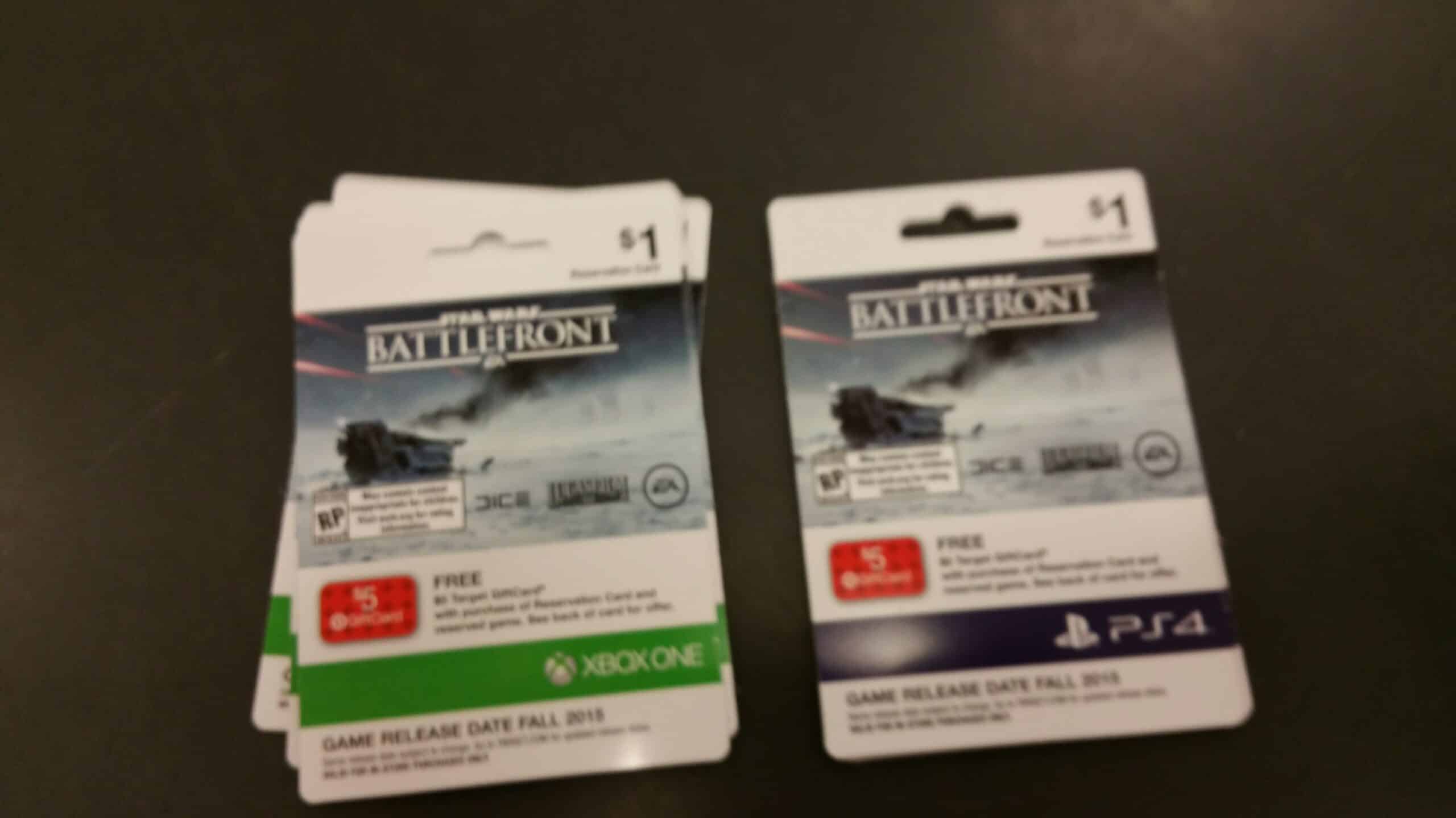 It's here! It's finally time. If you have been waiting to get Star Wars Battlefront, we have one more sign that this is really happening. You can now purchase the reservation card for $1 at participating Target stores. This is part of the Target $1 pre-order program with $5 gift card incentives. Basically, the way it works is that you purchase the $1 card and you are  guaranteed a game when it releases.
How does it work?
Target Announces Reservation Program For Popular Video Games
Target Guests Can Reserve Key Titles By Purchasing A Collectible Reservation Card For $1; Guests Receive $5 Target GiftCard Upon Purchase Of Title
This Release's Tags
So there you have it. You don't have to wait outside your favorite store for the release. You don't have to stand in line for hours. It's all very simple with this reservation card. However, even if you're not interested in the card or don't live in an area where it is sold, this is still just a good sign that the game is truly on the way very soon. Enjoy!