The Star Wars Galaxy of Heroes community is buzzing with excitement as the event calendar for July 2023 has been released. The announcement was made by CG_Tusken_Meathead, an EA Community Manager, on June 27, 2023.
The calendar is a guide for players, both new and seasoned, to plan their strategies and prepare for the upcoming events. However, it's important to note that all dates are subject to change, so players should stay alert for any updates.
The Daily Calendar for July 2023 features Visas Marr, a character known for her healing abilities and damage output. Players can look forward to engaging in daily activities that will allow them to unlock and upgrade this character.
In addition to the Daily Calendar, there's also a Bonus Calendar for the month. The Bonus Calendar for July 2023 highlights Rey (Scavenger), a popular character from the sequel trilogy. Rey (Scavenger) is known for her versatility and strength, making her a valuable addition to any team.
In a follow-up note, CG_Tusken_Meathead clarified that the Grand Arena Championships (GAC) will be 5v5, not 3v3. This information is crucial for players as they strategize and build their teams for the competition.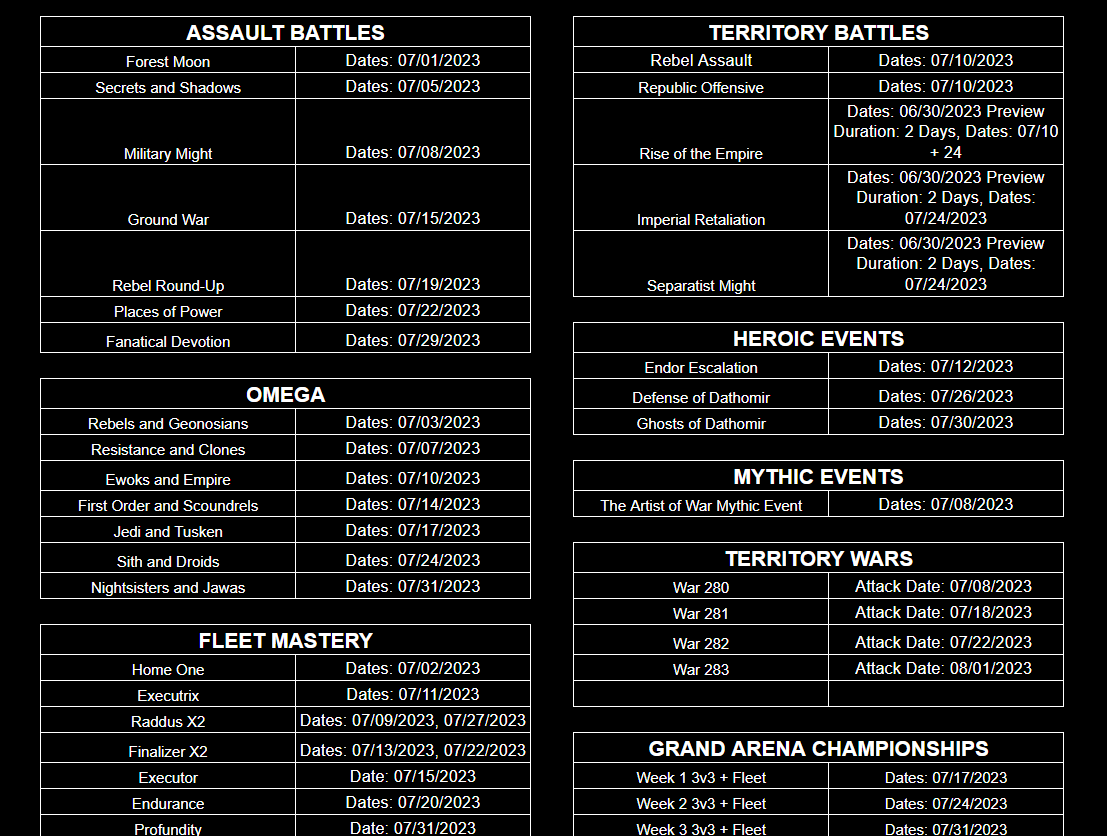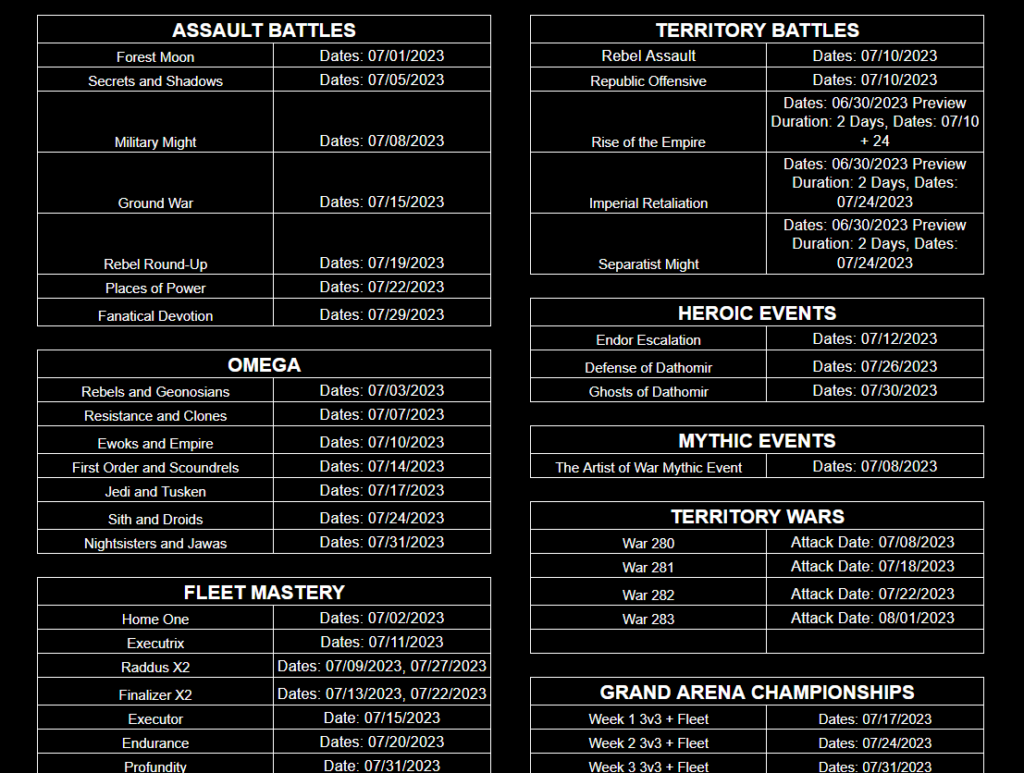 As always, the Star Wars Galaxy of Heroes community encourages all players to participate in these events. Not only do they provide an opportunity to unlock and upgrade characters, but they also offer a chance to engage with other players and immerse oneself in the Star Wars universe.
Whether you're a new player or a seasoned veteran, the July 2023 event calendar promises a month filled with exciting challenges and rewards. So, gear up, strategize, and may the Force be with you!