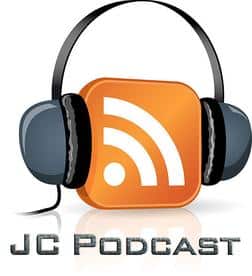 Hosts Brian and Jason interview Joveth Gonzalez, Online Community Manager to tell us more about SWTOR and what he's up to since taking over this new position in the community.
You can listen for yourself here.
The Jedi Council asks Joveth a little about his background and history in video games and he shares some information about the companies he has worked for, projects he has worked on and more. It's a great chance to learn more about Joveth and the games he has worked with. He talks about how he came to BioWare and why he loves BioWare games.
They also ask him about the direction of the new community team, the changes that have taken place in BioWare community team and how it all works. Joveth breaks down what the different teams do and how they bring us information as well as how they process information that is taking place 24/7. There are dedicated people to each different area such as forums, social media, in-game bugs and reports, etc.
They also ask him more about what he does on a day-to-day basis. He gives us a 'day in the life of Joveth' run down so we can understand what happens, in general, in the role of SWTOR Community Guide. His first step of the day is to try to clear the inbox of emails (sounds like me lol).
The interview goes on to talk more about short term and long term goals the community team has to help the community, make new players feel welcome and listen to the feedback of veteran players.
The full interview is about 50 minutes long and when you have some time, you should definitely give it a listen! It's a revealing look at what the community team of SWTOR is really all about.
Listen to the full interview on podcast.