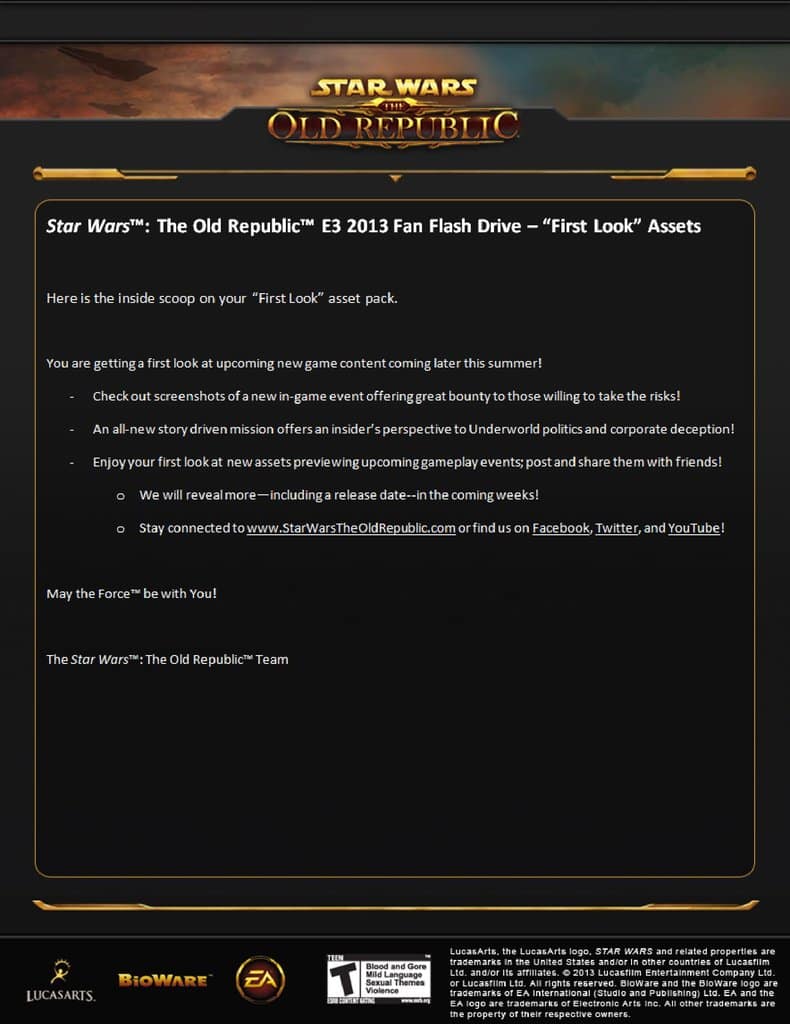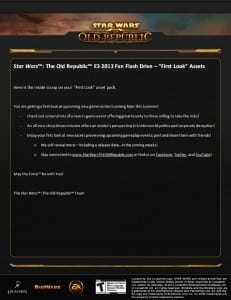 Cantina Tour LA Exclusive – Caña Rum Bar, Los Angeles – Flash Drive Data Dump! E3 Info & Pictures for 2.3 The SWTOR Community Cantina has passed and TORWars brought us a lot of great info from the event. For those of us who couldn't be there ourselves, this is a gold mine of data and information!
SWTOR Community Cantina Thumb Drive Exclusive Assets
In this post, they tell us all about the exclusive thumb drive and the data that it contains, with pictures. This included a sneak peek of what we might all see from SWTOR in the near future. And it includes a gallery of images to give you some ideas of what we can be on the lookout for over the next few weeks or so.
SWTOR Community Cantina Exclusive: Bounty Hunter Event And Hangar Decorations
And in this post, they tell us all about the SWTOR Community Cantina. They tell us about  "hangar decorations", the new recurring event for 15 and up and more.
So if you have had a chance to head on over to TORWars and check out these exclusive posts, what do you think about it? If you are more into pictures, check out the blow images that was uploaded to Imgur by Rachelle from the Pot5 server: