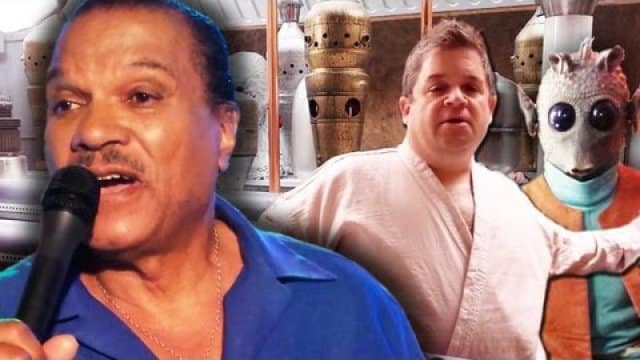 I've seen some ludicrously funny things in my day, but this is really a piece of work. This is just one of those things you have to experience to believe.
I guess the video is an ad for Samsung's Galaxy S4, and it features Lando Calrissian (Billy Dee Williams) hitting up Karaoke Night at the Cantina on Tatooine. Lando performs a embarrassingly bad rendition of Jason Schwartzman's song, "West Coast."
The video also features appearances by Schwartzman, Patton Oswalt, Carrie Keagan, Chris Hardwick, and Mike Phirman. Check the weirdness out.