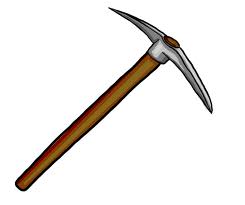 We now have more info from swtor_miner on the latest 2.4PTS data mined info. As always, there are some spoilers within so don't read if you don't want anything potentially leaked. And as always, keep in mind that there is no guarantee any of this is accurate. It's not official SWTOR/Bioware news. We don't know what will change between now and when it goes live.
Here is the info as shared on Reddit:
Well, I finally got time to do a teardown of the latest PTS Patch
Working through the models/graphics now.
Slight update: The Rark speeders are hilarious looking, working on texturing them now.
Update:
Note: I'm not really assembling the models properly. I got some new information on how to parse their textures properly (including the bump map, and animated UVs), but it'll be some time till I can fully implement that. So, view these models as incomplete for now.
Update 2: Whoops forgot to dump out the new graphics. I'm surprised Dulfy didn't beat me to the Collections images.
Update 3: On the new Cybernetic Armor. – No Wings.
Update 4: They didn't update the collections for the new Cartel Market graphics I found. So, its impossible to tell how many of the pictured item will appear in the next Bounty Pack. It's possible some of them may not be available for a long time. As they've added images in the past for items that were never released.
Also, Bioware if you're reading this check the capitalization of the "Bodytype" element for some of your new Cartel Market Assets. As, it doesn't match the normal element of "BodyType." I've noticed a few other misspelled/missing files in my datamining endeavours and would be happy to forward them to you once I filter out the noise.