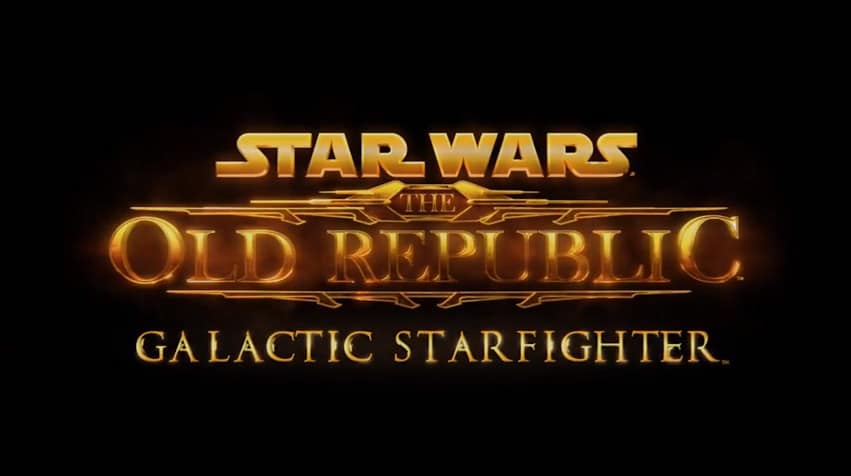 12-vs-12 dogfights in space are coming in December. Are you ready? Now that sites are free to talk about and publish stories on the Galactic Starfighter content, we're seeing more and more info release each day to help us prepare. This is how space battles should have been from the start if you ask me.
Gamespot speaks about Galactic Starfighter in SWTOR:
Considering the importance of space battles in the Star Wars universe, it was disappointing that ship combat was given such a cursory role in Star Wars: The Old Republic. After all, I can't imagine A New Hope without the Battle of Yavin, which led to the destruction of the Death Star. (A useless gesture? I think not!) The Old Republic's single-player on-rails battles looked the part, but they didn't capture the essence of galactic warfare.
With Galactic Starfighter, that's set to change.
And that's just the beginning of the positive feedback going around about this new change to SWTOR PvP. From the feedback coming out of the test realms, it looks like this is going to be a positive change that many have been waiting for.
Watch the latest "trailer and get ready to dominate your opponents in intense PvP space battles in the new Free-to-Play Digital Expansion, Galactic Starfighter, coming to Star Wars™: The Old Republic™!
Beginning December 3rd, Subscribers get early access as well as exclusive Scout and Strike Fighter "Valiant" Paint Jobs, Pilot Suits, and in-game titles!
For more information, visit www.StarWarsTheOldRepublic.com/galactic-­starfighter.
Stay connected through our Community Blog, Facebook, Twitter, and YouTube!