We just got this in the mail this morning. It's a nice offer for people who are considering to subscribe to Star Wars: The old republic. We don't know if  players who are subscribed already get anything yet.
About 3 months after the game launched, Bioware did something similar with giving away 30 free days. People got really pissed off, and bioware ended up giving all current subs a free months sub as a result. We'll see if that happens again.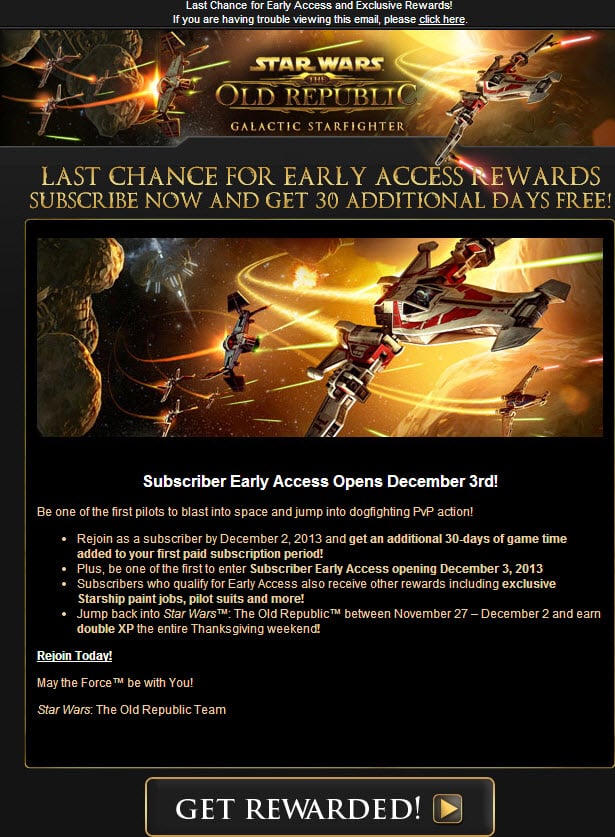 People who have been off the game for a while, really need to give the game another go. It's double xp Week add that to the cartel market xp boost and the guild xp boost and you level mad fast. They have made a lot of good changes this year.