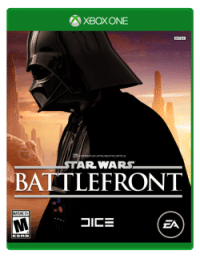 We're all anxious for Star Wars Battlefront so it's no surprise we're looking for every bit of info we can get. This tweet went out a couple of weeks ago from Viktor Lundberg that gives one of the first nuggets of info on the game in a few weeks.
Me and @aeonstream just solved a piece of battlefront that noone will ever think of yet it was supervital. We used addition by addition.

— Viktor Lundberg (@ViktorALundberg) September 12, 2014
It's not surprising that fans jumped right on it since we've been sitting on edge waiting for any tidbit of into we can get. While he doesn't reveal what the problem is, he indicates they've solved an issue with the game over at DICE. Some speculation says it may have been an issue with Stormtroopers or other characters on the screen. The fact that he tweeted it and in the way that he did indicates it may be something big within the game, or something that had the potential to be big.
It could also mean they are working on something big in the game that no one has ever thought of before. Again, it's all speculation and with so little info coming out about the game in recent weeks and months, we take what we can get and run with it, right?
There's no release date yet for Star Wars Battlefront 3 but it could be as late as 2016 before we see it. Here's hoping we get it sooner rather than later.