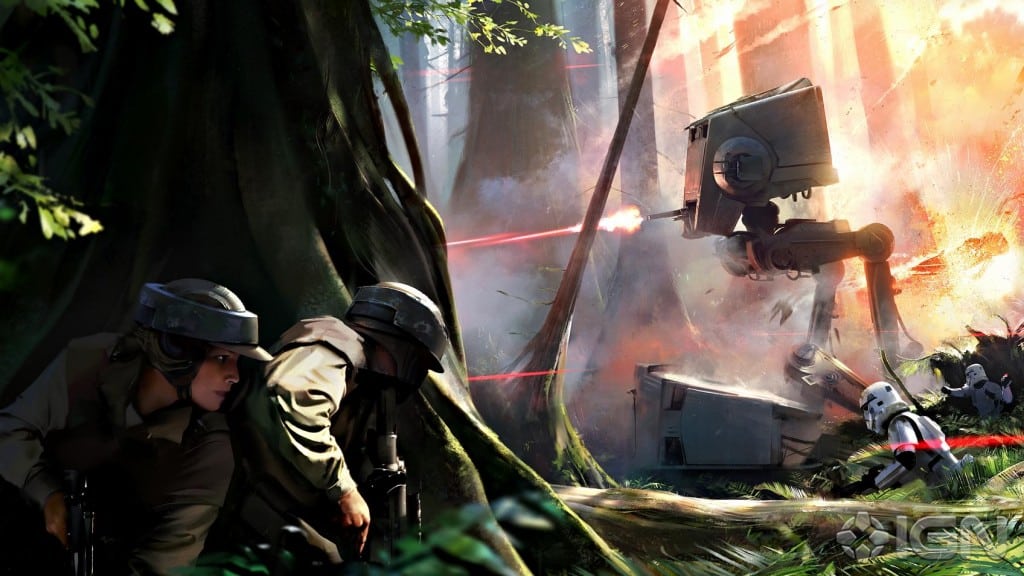 IGN has revealed some new concept art for upcoming game by DICE: Star Wars Battlefront. IGN also goes on to provide the following details on the game:
DICE remains close-guarded with gameplay specifics, but speaking with IGN, Star Wars Battlefront Design Director Niklas Fegraeus explained a bit more of what's to come when the first-person shooter arrives this fall.
"The scale of our maps and modes offer a great variety" depending on the location, Fegraeus explained. Hoth, where the Rebel Alliance fought off invading AT-ATs in snowy plains, will differ in size than the dense woodland of Endor.
"We have actually made the decision to specifically tailor certain maps to certain game modes," Fegraeus continued, "and what we get from that is not only incredibly varied scales, but also gameplay that will allow players to live out some of their most memorable Star Wars battle fantasies."
Full size image Here.
Read the full article Here.