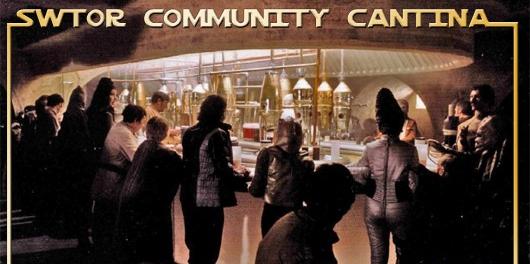 BioWare announced that the next stop in the Star Wars: The Old Republic Community Cantina Tour will be happening on Friday January 23rd, 2015 in San Antonio, Texas.
This is your chance to join the Star Wars: The Old Republic community for a development team Q&A as well as complimentary drinks* and giveaways. Every attendee will be receiving a highly coveted M8-3R Astromech code.
Venue: Henry B Gonzalez Convention Center
Room 007D**
Date: Friday, January 23rd, 2015
Time: 7-10PM CST
Address: 200 East Market Street – San Antonio, TX 78205
Space will be limited, so be sure to arrive early! You can RSVP on Facebook here (Facebook RSVP is not required for and does not guarantee admittance).
* This is an adult event and all attendees must be prepared to show ID.
** A PAX Friday or 3-Day Badge is required for entry.