Rogue One, the first standalone Star Wars film, now has an official cast, and it looks fantastic.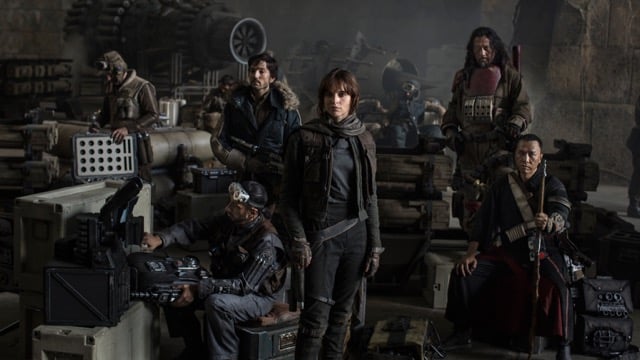 Felicity Jones (The Theory of Everything), Diego Luna (Milk, Elysium), Ben Mendelsohn (Bloodline), Donnie Yen (Ip Man, Blade II), Jiang Wen (Let the Bullets Fly, Devils on the Doorstep), Forest Whitaker (The Last King of Scotland), Mads Mikkelsen (The Hunt, Casino Royale), and Riz Ahmed (Nightcrawler) will all feature.
Alan Tudyk (A Knight's Tale, Tucker & Dale vs. Evil) will also play a motion-capture character.
It looks like the production crew has absolutely nailed the look for this movie: the cast certainly has the rag-tag look of a group of Rebels about to take on something big.
Many of the crew involved in graphics, costume, and other visual roles have worked on similarly gritty-looking movies, so it stands to reason that this will have a darker, less-put-together look than some other Star Wars works.
We won't know much more about the story for a while, as the movie won't be coming out until December 16 of next year. But principal photography has started, so hopefully we'll be seeing more from the set soon!
Check out the full announcement at StarWars.com.