Can a show truly be perfect?
If so, The Mandalorian has reached that pinnacle of critic perfection. Now that the entire first season has dropped on Disney+, the critics have weighed in and the show gets a 100% Tomato rating on Rotten Tomatoes for episodes 7 and 8.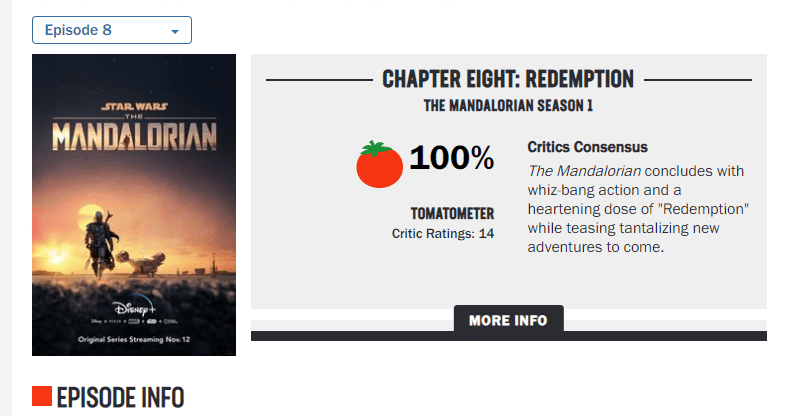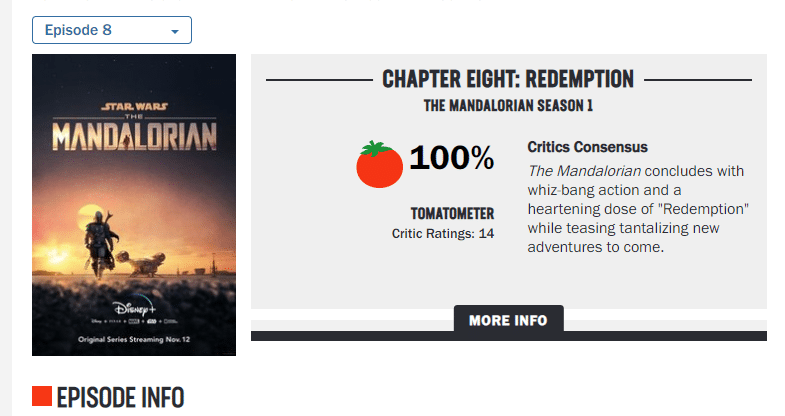 This is quite possibly unheard of. Most shows start off strong and peter out at the end. And when it comes to Star Wars stories... well, even the biggest fans know they have a pattern of leaving us with a let-down.
The Mandalorian, however, does exactly the opposite of that. What started out as a fun, action-packed episodic adventure with a cute little "baby Yoda" who even non-Star Wars fans could get excited about has the most epic ending ever in that the ending is just the beginning.
Episode 8 leaves us with more questions than answers, but in that "I can't wait to see the next season!" way and not the "Ugh, they left us on a cliff-hanger" way.
They wrapped up the Season 1 story neatly, but keep us on the edge of our seats to find out what happens next. There is so much more to the story, to the depths of the characters, and to who "baby Yoda" really is that you can be certain you want to catch the next Season.
It's honestly great storytelling.
The entire first season itself has an average of 94% and an audience score of 93%. The Critic Consensus? "Action-packed and expertly-crafted — if at times a bit too withholding — The Mandalorian is a welcome addition to the Star Wars universe that benefits greatly from the cuteness of its cargo."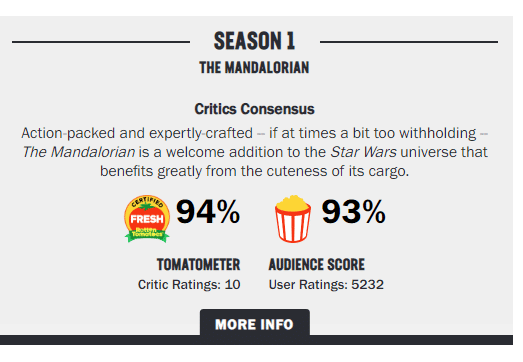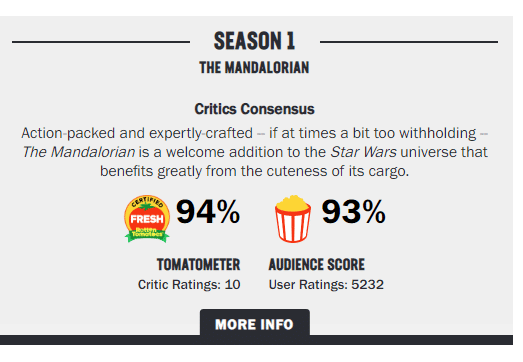 Honestly, I have to agree – along with 93% of the rest of the people who have watched it. I'll keep this article spoiler-free for those who have not seen it or finished it yet (I just watched the ending last night) but I can see why people say it's worth getting Disney+ just for this.
Let's take a look at the current ratings line-up for each episode: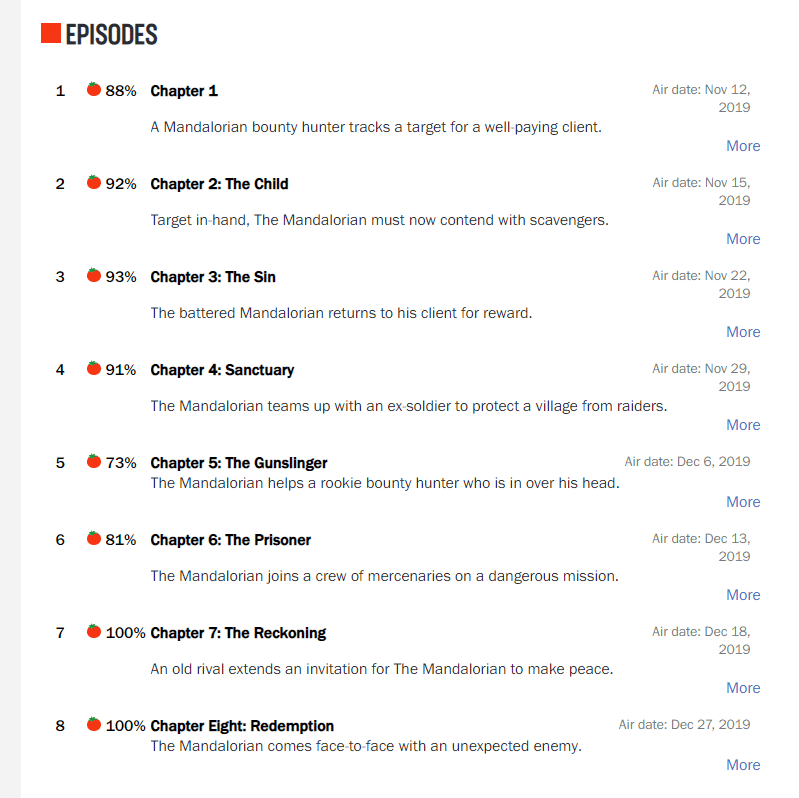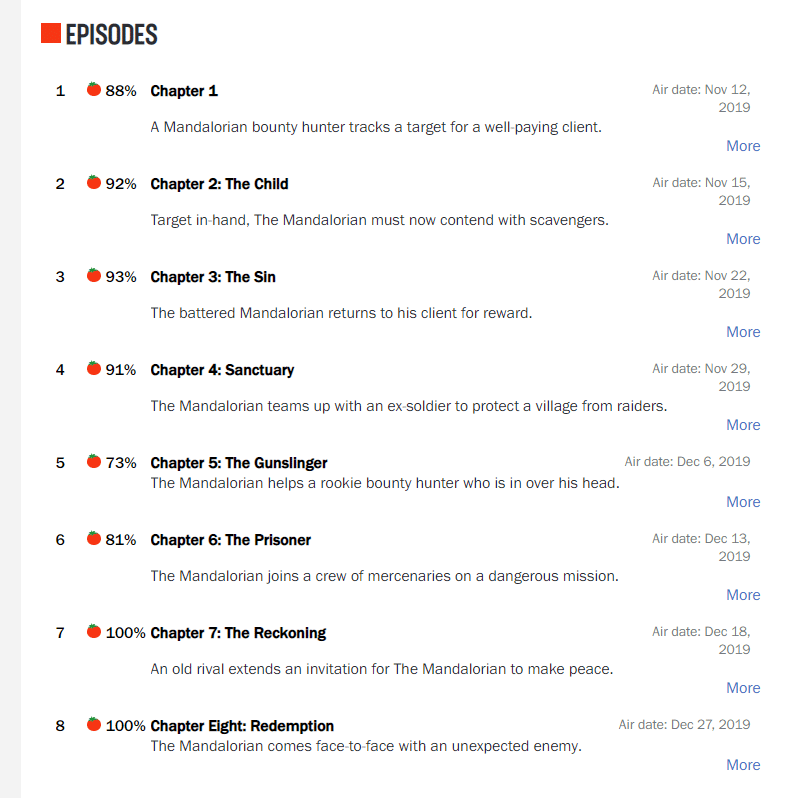 As you can see, pretty steady positive ratings throughout the series but that 100% on both Chapter 7 AND Chapter 8 are beyond impressive. Can't wait for the next season. What about you?