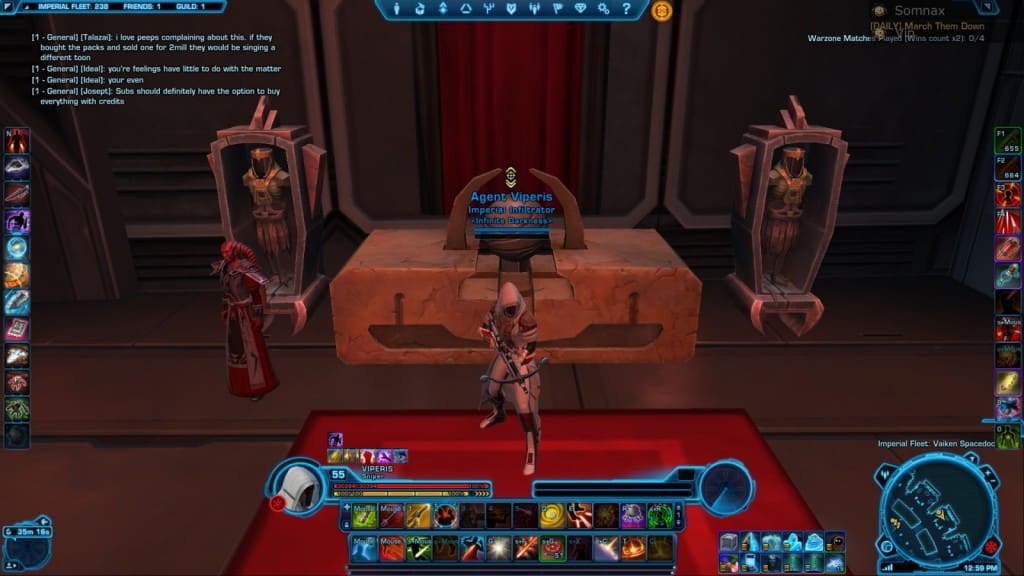 BioWare will be taking down the servers tomorrow to preform maintenance as well as deploying a new patch. Patch notes are not available yet, but giving the developer responses on the forums, it's probably some kind of exploits / bug thing they need to fix fast. Might have to do with the collections crystals "bug" (mainly because I don't know if it's considered a bug) where you can essentially get free crystals from the cartel market.
On the other hand.. Patching up to a weekend, might be because of an event? Below are what we know:
On May 17th, all game servers will be unavailable as we perform maintenance. Patch 2.1.0b will be implemented during this downtime. Details are as follows:

Date: Friday May 17th, 2013
Duration: 2 hours
Time: 3AM PDT (10AM UTC) – 5AM PDT (12PM UTC)

Thank you for your patience as we maintain service for Star Wars™: The Old Republic™.