With the upcoming release of Patch 3.0, SWToR gamers will have to adjust to a new discipline system. The feedback received from the community has been mostly positive but the challenge of mastering the new system definitely remains.
Dulfy and SWToR_miner put together a discipline calculator that helps fans familiarize themselves with the new system in addition to experimenting with new setups. The calculator is still in beta and what's even more impressive is that it was built from information retrieved from video streams.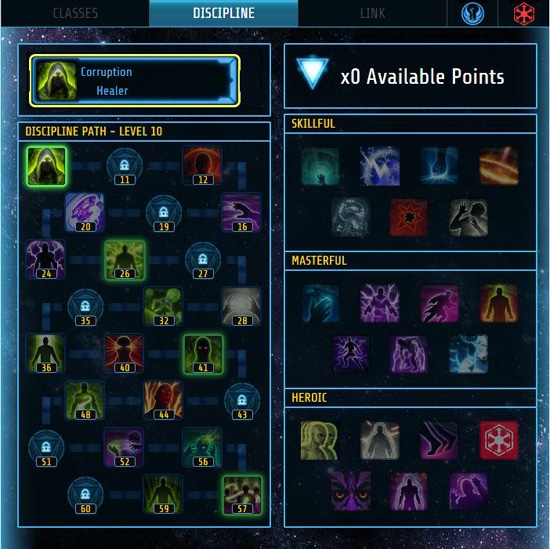 SWToR Patch 3.0 Disciplines Calculator
Once again, SWToR community comes through in a big way. You can access SWToR_Miner's tool right here.