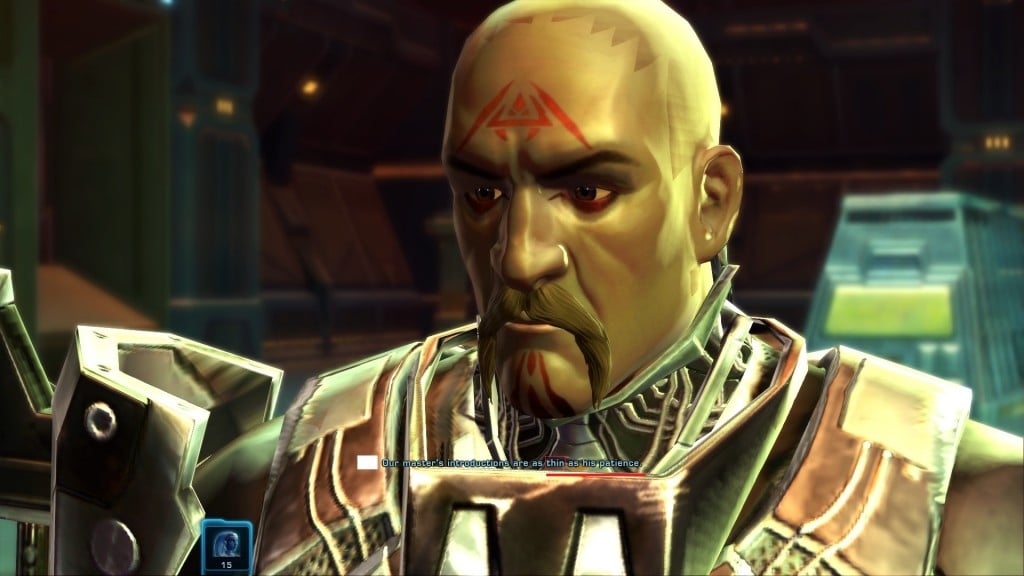 The SWTOR servers will be going offline a 4 hr maintenance on Jan 13 from 3 AM PST to 7 AM PST to deploy patch 3.0.2. Below are the details:
Scheduled Maintenance: January 13, 2015 | 01.09.2015, 07:43 PM
Hey everyone! We will be taking the servers offline on January 13th in order to apply Game Update 3.0.2. The website will also be unavailable during this time.
Details:
DATE: Tuesday January 13th, 2015
TIME: 3AM PST (11AM GMT) – 7AM PST (3PM GMT)
VERSION: 3.0.2
This update includes numerous bug fixes, including the "Ship Bolster" bug and itemization fixes, as well as performance updates, Operation balancing, and more! Full Patch Notes will be posted on January 12th.
Please note that the release of 3.0.2 marks the end of the Third Anniversary discounts on the Dromund Kaas and Coruscant and the removal of the Third Anniversary vendor – get your Decorations while you can!
Thank you for your patience as we maintain Star Wars™: The Old Republic™!
| Timezone(s) | Start Time | End Time | UTC Offset |
| --- | --- | --- | --- |
| Australia/Sydney | January 13, 2015 10:00 pm | January 14, 2015 02:00 am | +11:00 |
| Australia/Adelaide | January 13, 2015 09:30 pm | January 14, 2015 01:30 am | +10:30 |
| Australia/Brisbane | January 13, 2015 09:00 pm | January 14, 2015 01:00 am | +10:00 |
| Tokyo | January 13, 2015 08:00 pm | January 14, 2015 12:00 am | +09:00 |
| Australia/Perth, Hong Kong | January 13, 2015 07:00 pm | January 13, 2015 11:00 pm | +08:00 |
| Mumbai | January 13, 2015 04:30 pm | January 13, 2015 08:30 pm | +05:30 |
| EET | January 13, 2015 01:00 pm | January 13, 2015 05:00 pm | +02:00 |
| CET | January 13, 2015 12:00 pm | January 13, 2015 04:00 pm | +01:00 |
| GMT, UTC | January 13, 2015 11:00 am | January 13, 2015 03:00 pm | +00:00 |
| Eastern Time (US & Canada) | January 13, 2015 06:00 am | January 13, 2015 10:00 am | -05:00 |
| Central Time (US & Canada) | January 13, 2015 05:00 am | January 13, 2015 09:00 am | -06:00 |
| Mountain Time (US & Canada) | January 13, 2015 04:00 am | January 13, 2015 08:00 am | -07:00 |
| Pacific Time (US & Canada) | January 13, 2015 03:00 am | January 13, 2015 07:00 am | -08:00 |
| Alaska | January 13, 2015 02:00 am | January 13, 2015 06:00 am | -09:00 |
| Hawaii | January 13, 2015 01:00 am | January 13, 2015 05:00 am | -10:00 |