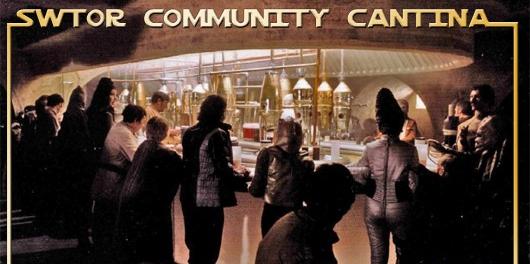 Due to snow, BioWare is cancelling the Boston Community Cantina.
EricMusco
Cancelled The Star Wars: The Old Republic Community Cantina Tour Arrives in Boston, Massachusetts! | 02.20.2015, 09:10 AM
Hey folks,
Unfortunately I am here to deliver some bad news. Due to the crazy winter the northeast has been getting hit with, we are going to cancel our Boston Cantina Event. I know this may impact plans that some of you are having and so we tried to make this decision ASAP based on what the weather conditions looked like. I will make sure our news article and Facebook event also reflect this.
However, as you know, at our Cantinas it has been our goal to change up the format a little bit. Focus less on the Q&A and more on a presentation or something akin to that where we can deliver new information. Well, we are going to take our plans from PAX East and wrap that into a live stream. I don't have an exact date yet, my guess is we will do a livestream the week after PAX where we will talk about what's coming in the future!
I will post more information on the livestream once I have it. Thank you all for your understanding.
-eric