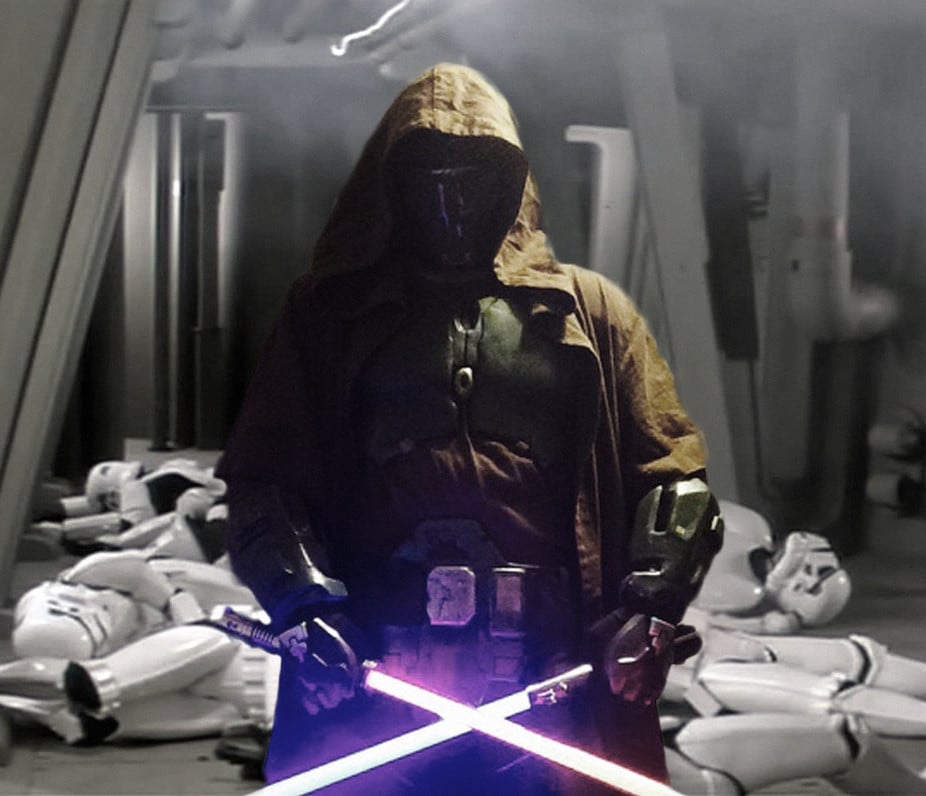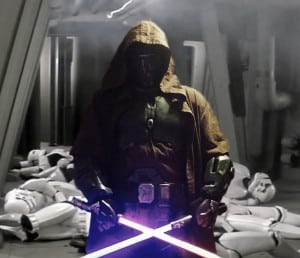 We love when fans share the awesome Star Wars and SWTOR-themed projects they do so we were happy to see this one from JigabooFriday on Reddit. He did an amazing job! The handmade Revan armor is superb but of course, hardcore fans couldn't have it in that dreamy bedroom backdrop so some took the liberty of editing his photos to give cool captains and/or scenes in the background, which of course, makes it even more fun.
I admit what's really missing is how he did it.
I would love to see him take the time to type up an instructional piece so those of us at home can follow suit. Even better, if you're thinking of doing something like this, take some pictures or video for us along the way and show us exactly how it's done. Then be sure to message us here and we'll even feature you in a story.
We need more fans getting into the action like this. Have you ever created a homemade costume, prop or novelty item based on Star Wars or SWTOR? Tell us about it!
As for the handmade Revan armor, here you can see it for yourself: