To everyone who is acquainted with the vast universe of Star Wars, the words Dejarik, Courtier, and Sabacc must sound familiar. While the fist two options have to do with the holographic chess games, the third, Sabacc, is a card game.
Equally important is that Sabacc has tournaments throughout the galaxy, and has the peculiarity of raising large sums of money in the form of bets. That's why this form of gaming has catched a lot of attention from fans. Below, we will present to you some of the features that best characterize the game and also provide you with some real-life alternatives to Sabacc.
What is Sabacc?
Sabacc is a complex game that involves the classic rules of both blackjack and poker winning hands, with a slight sprinkle of roulette just for good measure. The fundamental ambition of Sabacc is to add up to 23 points, or its opposing answer, -23 points – or as low to that number as possible.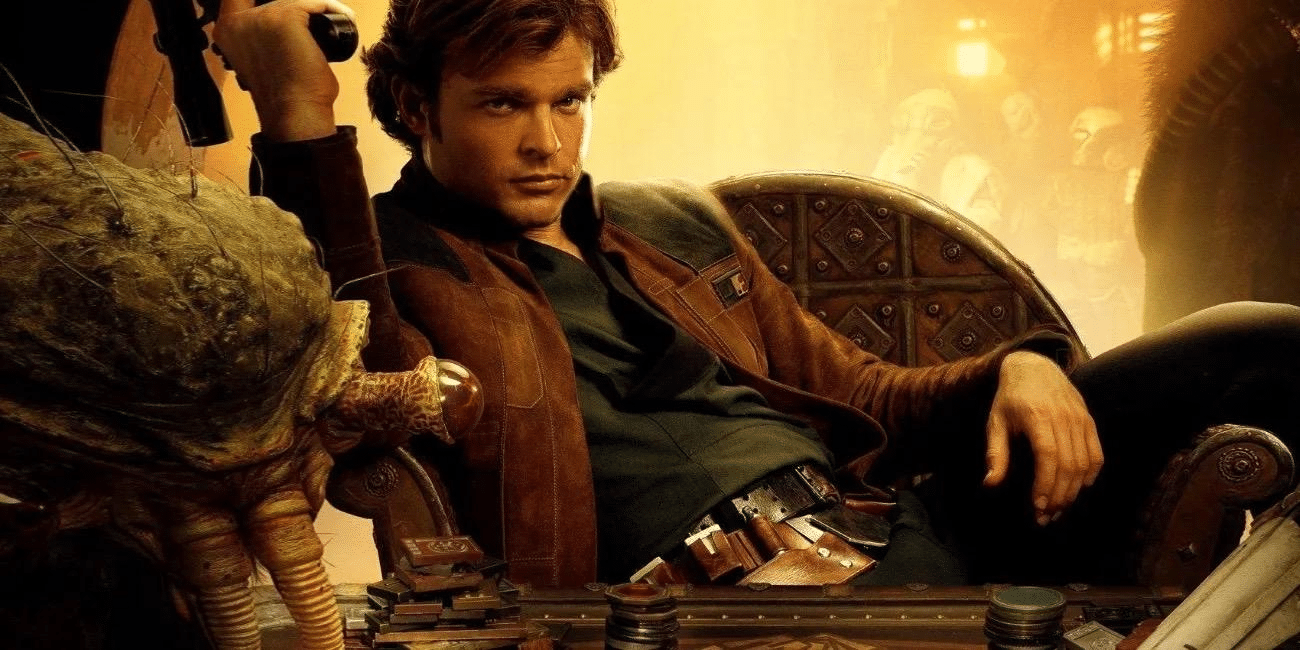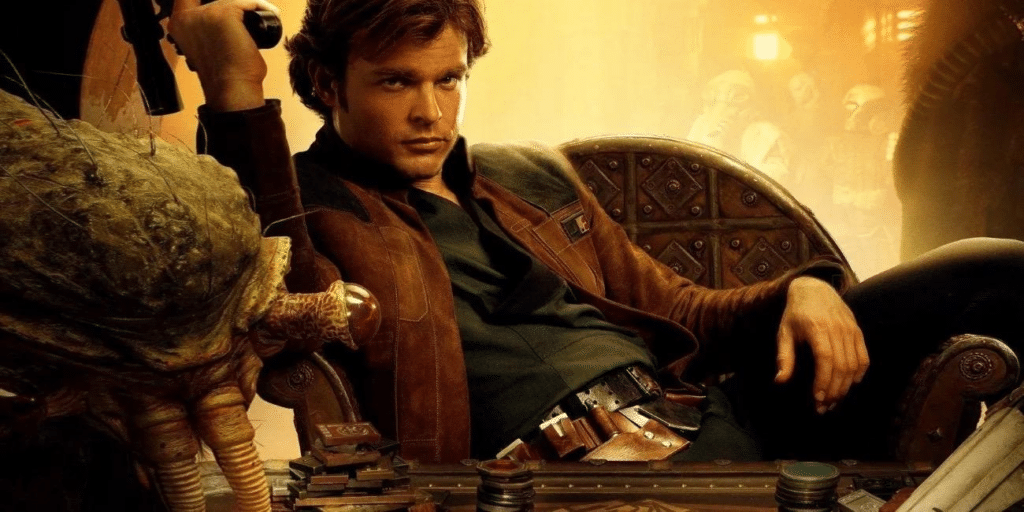 One must take precaution though, because if they exceed the stipulated 23-point boundary in either direction, otherwise are left with 0 points by the end of the game, they will be considered "bombed out". This is analogous to exceeding the 21 points in blackjack – "bombing out" demands an obligatory payment into the renowned "sabacc pot".
Even though taken from an ancient tarot deck, the 76-card sabacc set is anything but predictable – victories and defeats ride on the cards dealing out Saber, Staff, Flask, and Coin suits. Points are won and lost as these cards are collected during a game of chance with Star Wars lore revealing they can also be used to divine fortune.
Video Games like Sabacc
Here are te five alternatives to the game in real universe:
Carcassonne
The mythical Carcassonne is a turn-based strategy board game, in which you have a series of tiles with special areas with which to compose the board map. Your mission will be to get more points than the others by composing your kingdom and using intelligence.
The digital version resembles the layout of sabbac for a reason. Firstly, it allows you to play online, but also by yourself or with others in your local multiplayer. Secondly, it has versions for virtually all platforms, from mobile to several Windows game markets. And finally, the game is paid, but it doesn't cost much and will delight game lovers with all its animations and effects.
Cluedo
It is another great classic within board games, one of investigation very much in the style of Sabbac and Star Wars novels in which you have to solve a problem. There is an official multiplatform version, which costs approximately $3 in its mobile versions and up to $10 in its desktop versions on Nintendo.
With these titles you will be able to find out who committed the murder, where he did it and with what weapon. You have different game modes, from the single player against the machine to local and online multiplayer. The game has various themes to set the adventure, and functions such as a track system for when you get stuck.
Golden Dice
Ever noticed the golden dice hanging in the Millennium Falcon from recent Star Wars movies? Well, The Force Awakens: The Visual Dictionary revealed that these are the same pair Han Solo used to beat Lando Calrissian at the card game similar to sabacc, and he held onto them as a charm. But there's a head-scratching part, since usually you don't need dice to play the game.
As such, Empress Teta Preferred ensures that players swap cards prior to showing their final hands. Additionally, as different regions and house rules often decide how to resolve deadlocks, as well as approaches for getting opponents to part with their hard-earned funds.
Magic the Gathering
Without a doubt, this one is one of the most influential titles in the iGaming history, and the one that started this subgenre of building card decks with which to face rivals. At first glance, it may seem like the game has nothing to do with Sabacc, but in fact, it is a game that is usually played on tables (or other surfaces) that has its digital version online.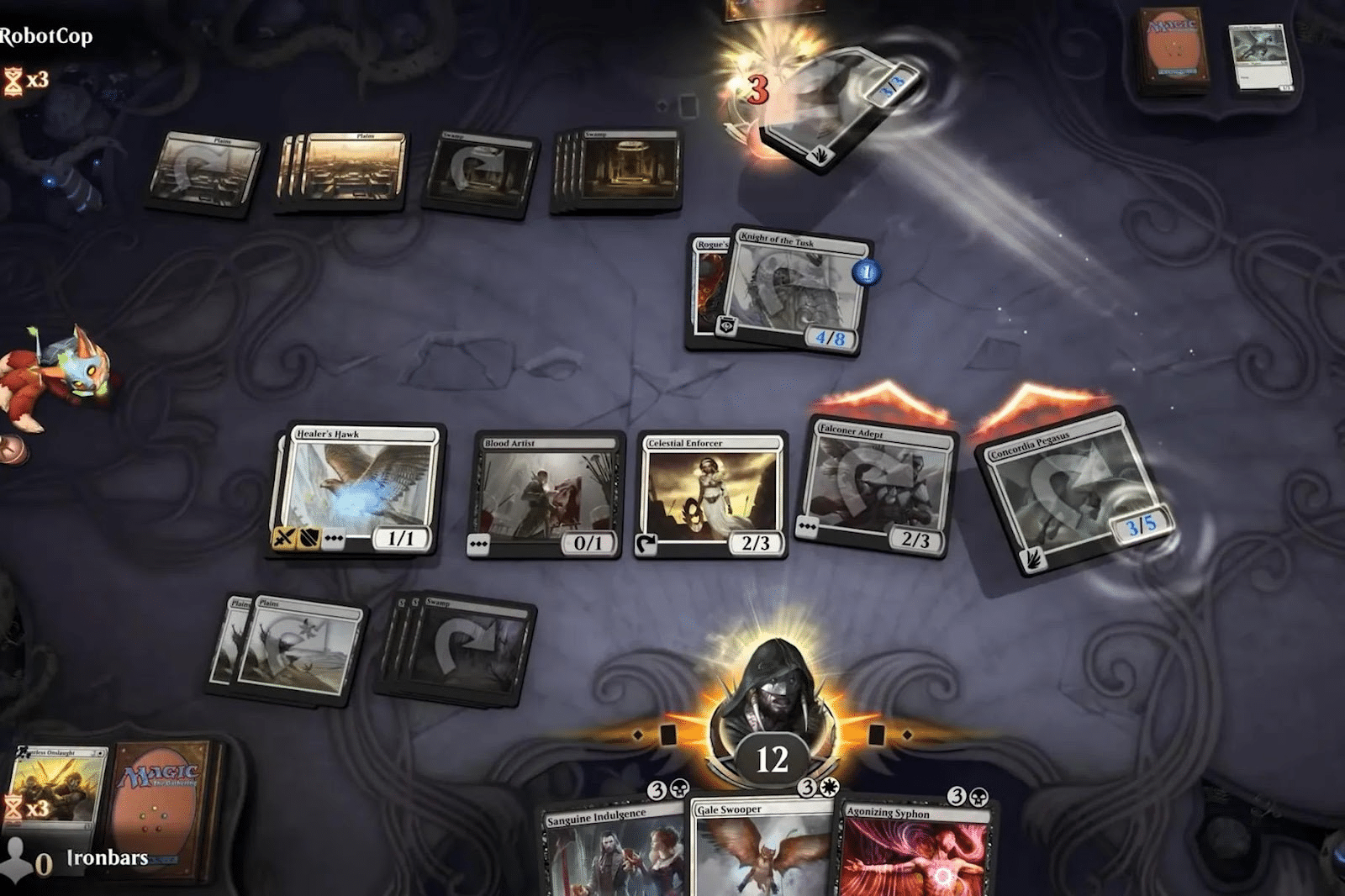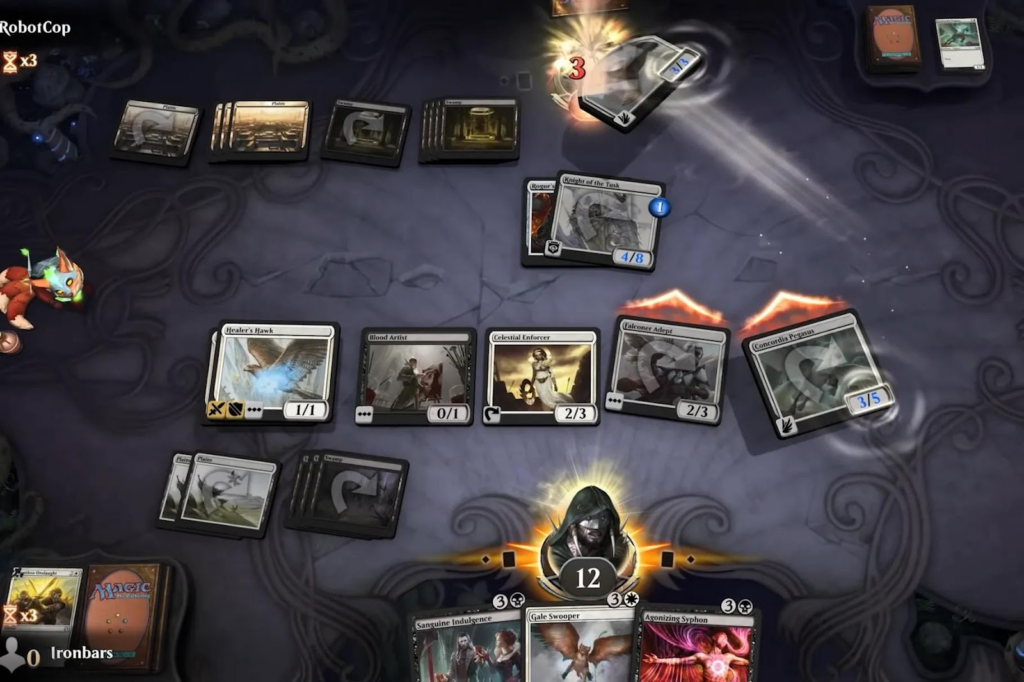 With that being said, if you want your deck to grow until you can be moderately competitive, then you will have to start investing money in cards. You can download its version on the PC to play comfortably, but on its website you also have a card guide. As in poker, the game is prolonged until the players retire or are left with credits.
Happy Meeple
One more gaming platform that deserves to be named in this Sabacc-based compilation. In this case, however, it is a very curious one who tries a gamification system to try to keep you playing. For instance, to unlock the possibility of playing with other real people online you will first have to do several training games to level up.
Its other great peculiarity is that it focuses on two-player titles, leaving aside other broader types of multiplayer. It doesn't have a very wide catalog or many users, but it can help you if you're looking for something a little different.