You got to give it to Bioware! Just when we thought we were done with Patch 1.7 and the Gree world event, they announced patch 2.0 is now available at the Public Test Servers for us to test.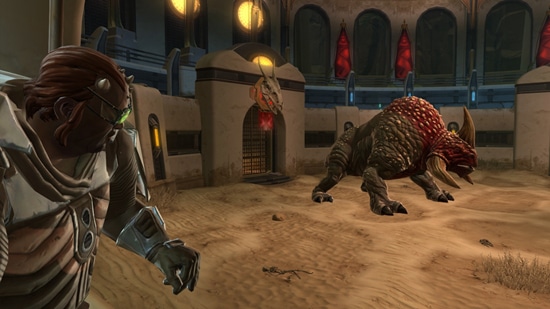 Newly-released screenshot from the new level 55 operation
For (the few) who don't know, patch 2.0 is part of the upcoming digital expansion: Rise of the Hutt Cartel. Among other things the new patch incorporates:
New legacy achievements
New level cap set at 55
New level 55 gear
A new level 55 operation
Upgraded level 55 flashpoints (Athiss, Hammer Station, Cademimu, and Mandalorian Raiders)
Terror from beyond Nightmare Mode
Class combat changes
You can read more details over at swtor.com , the official patch notes, as well as Bioware's community blog.