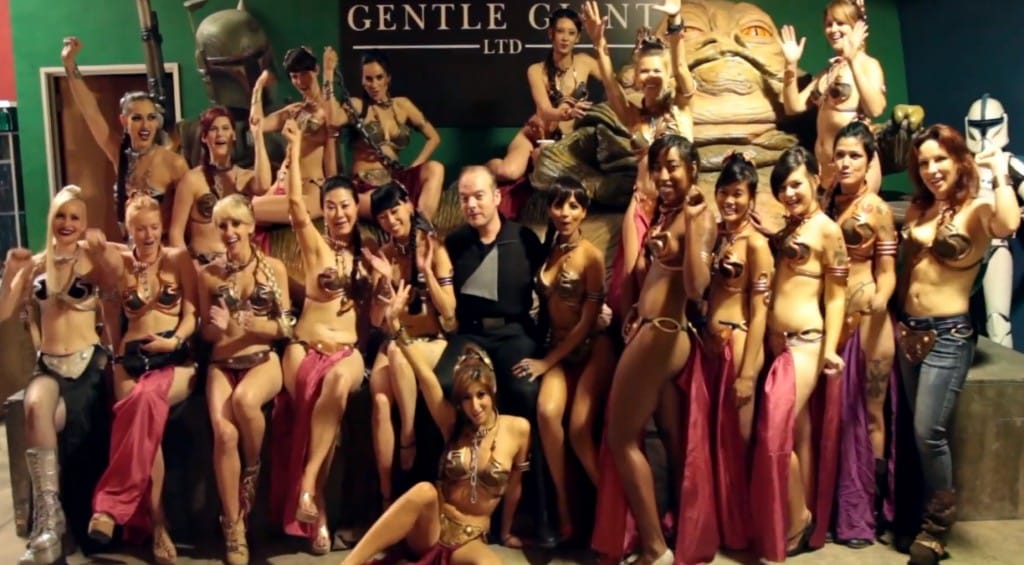 Now here is something for the gentlemen. Leia's metal bikini, as featured during her all-too-brief enslavement to Jabba The Hutt, is perhaps the ultimate sci-fi fan service costume.
Jamin Fite has been making the famous costume for several years now through his website LeiasMetalBikini.com. To celebrate three decades of Return of the Jedi he gathered twenty of his lady friends and hit the town, inviting CraveOnline to come along and film.
They took their party bus to Gentle Giant studios to visit their full-size Jabba The Hutt, as well as stopping by Legacy Effects to see some creature and mech creations from such films as Iron Man, Avatar, and Jurassic Park.
Join us on a party-bus tour of LA with 20 beautiful ladies rocking their metal bikinis as they visit Jabba The Hutt, Gentle Giant Studios, and the creatures of Legacy Effects in celebration of the 30th anniversary of Star Wars: Return of the Jedi.
CraveOnline Article: http://www.craveonline.com/?p=510863
Get Your Own Leia's Metal Bikini:http://www.leiasmetalbikini.com/buy.html