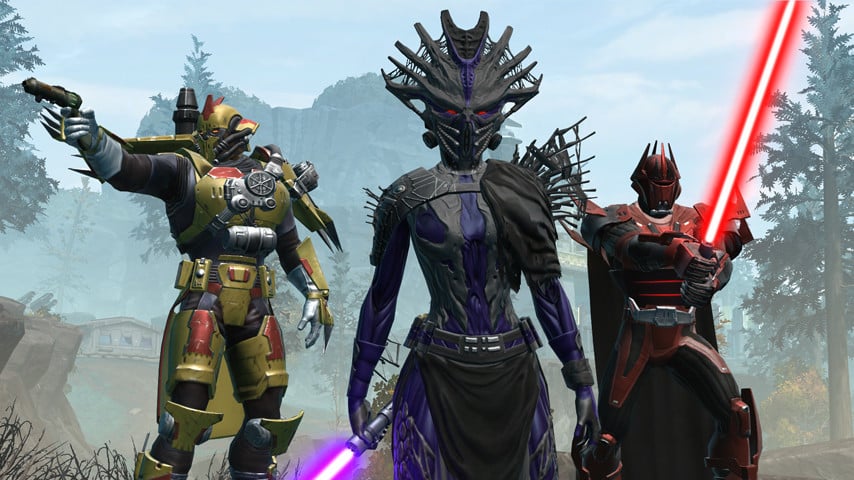 Star Wars: The old Republic will be having a full week of double xp this summer. So if you are not doing anything this july 4 th, now is the time to level your alts. As always, the double xp bonus stacks with all other leveling bonuses you can get in the game.
06.27.2014
Double XP is back for an entire week!
Whether you're a new or experienced player, take advantage of Double XP and Legacy XP to level up your main character faster or to create an alternate character and enjoy a new class story and gameplay!
Double XP and Legacy XP will be active during the following time:
Starts: July 1, 2014 (11AM PDT / 6PM GMT)
Ends: July 7, 2014 (12AM PDT / 7AM GMT)
With the recent release of Game Update 2.8: Spoils of War, now is a great to check out the new Operations group finder that makes it easier than ever before to team up and experience Story Mode Operations!
There is truly something for everyone, so stay cool and jump in!
Visit http://www.swtor.com/2xp for more details about Double XP Week.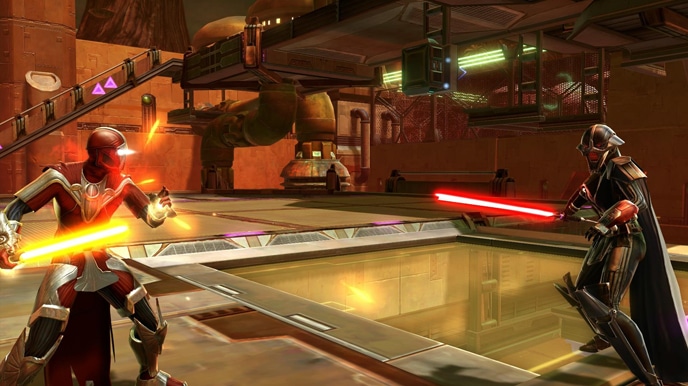 DOUBLE XP WEEK: JULY 1 – 7, 2014
Stay cool this summer in Star Wars™: The Old Republic™!
BEAT THE HEAT WITH DOUBLE XP WEEK: JULY 1 – 7!
FROM STORY MISSIONS TO PVP WARZONES, ADVANCE AT DOUBLE THE SPEED!
Get Double XP between July 1-7 during the following times:
STARTS: Tuesday, July 1, 2014, 11AM PDT / 6PM GMT
ENDS: Monday, July 7, 2014, 12AM PDT / 7AM GMT
Achieve even faster gains with XP Boosts, available in the Cartel Market. Level 55 players can also earn double Legacy XP – so jump in now!
LAST CHANCE TO MOVE INTO NAR SHADDAA EARLY!
All Subscribers as of July 15th receive a luxurious Nar Shaddaa Sky Palace with three additional rooms unlocked – valued at 1,500,000 Credits. Don't miss out!
Subscriber Early Access begins August 19th!
Find out more: www.swtor.com/galactic-strongholds