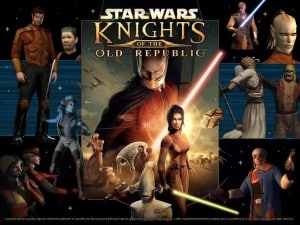 LucasArts is about to re-release the KOTOR series to stores. GameStop and Amazon have listed Star Wars: Knights of the Old Republic Collection as a bundle pack for the two single-player role-playing games. It's only weeks from release, too.
The compilation has appeared on GameStop's internal system and is listed as a PC exclusive carrying a $20 price tag.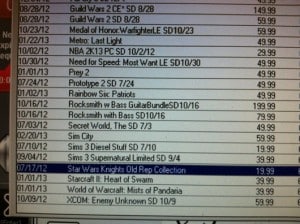 The first game in the series (developed by BioWare) was released to critical acclaim in July 2003 for Xbox, and later for PC. KOTOR came to Mac via Steam just a few months ago. Obsidian developed the game's sequel, which launched on Xbox in December 2004. They are both excellent games, that I recoment you try out, if you haven't played them yet. After all, they are the prequels to Star Wars: The old republic. If you can't wait until the games are re-realeased, you can check out the first part of the KOTOR Trilogy below.