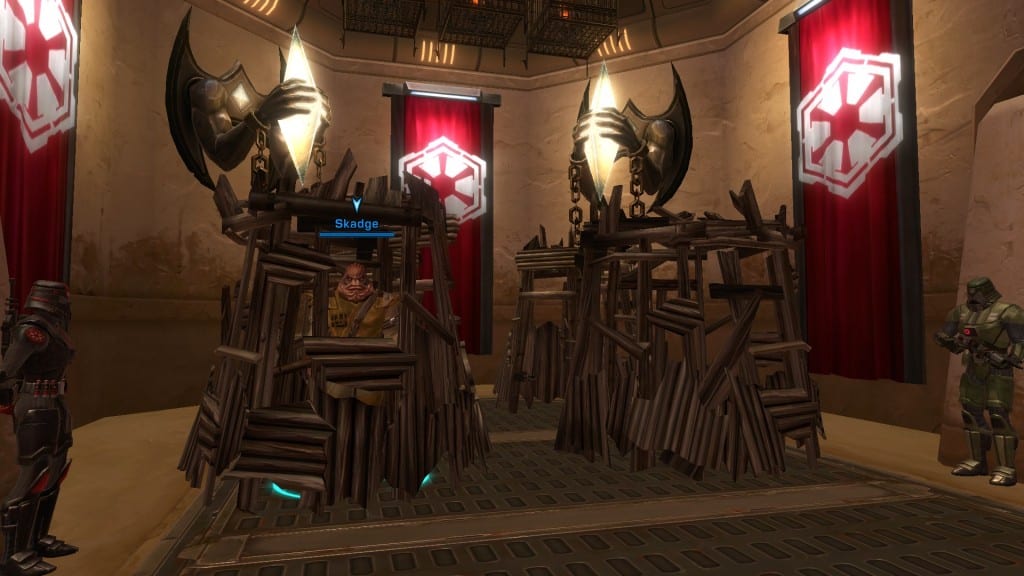 All Star Wars: The old Republic servers will be taken down from 3 AM PDT to 9 AM PDT on April 28 for server maintenance and preparation for patch 3.2. Here are the details:
Scheduled Maintenance: 28 April 2015 | 04.24.2015, 05:51 PM
Hi everyone!
All servers will be unavailable on April 28th while we apply Game Update 3.2: Rise of the Emperor.
Date: Tuesday, 28 April 2015
Time: 3:00AM PDT (10:00 GMT) – 9:00AM PDT (16:00 GMT)
Version: 3.2
This update includes the planet Ziost with the continuation of the Shadow of Revan storyline, the Outfit Designer, travel improvements, updates to the Group Finder and related rewards, Class changes, and numerous bug fixes.
It also marks the end of Ranked Warzone Arena Season 4 and the beginning of Season 5!
During maintenance, all updates and additional information will be posted on our Twitter account. Thank you for your patience as we maintain service for Star Wars™: The Old Republic™.