One started as a Jedi and became the joker, the other started as the joker and became a Jedi. Now that more info about Jedi: Fallen Orden is coming out, including some of the cast, we can see a fun little piece of coincidence here.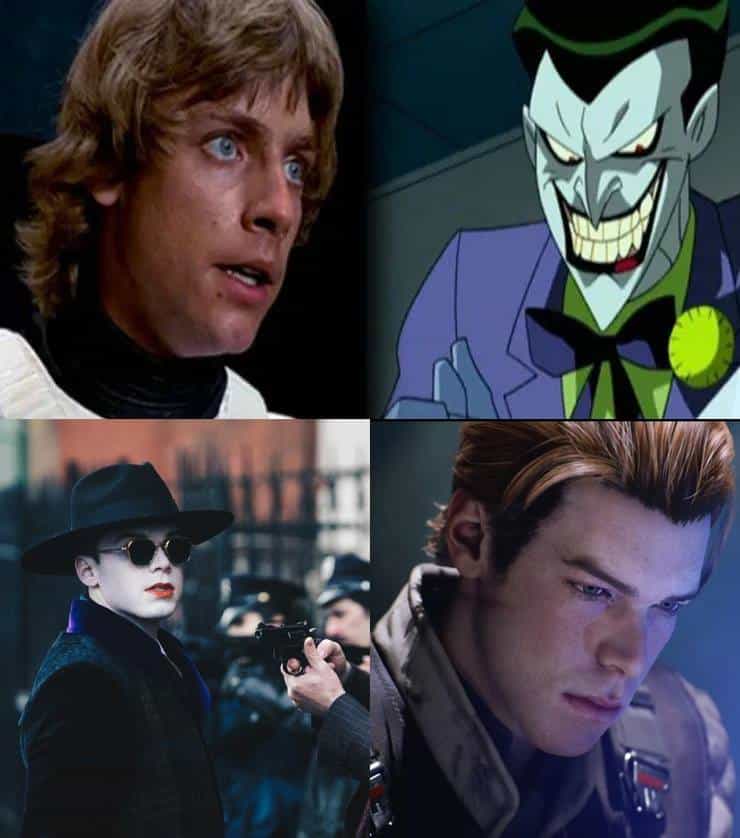 The trailer for Star Wars Jedi: Fallen Order just recently came out and now we're seeing it everywhere! If you've missed it, check out below:
You're going to see ads for the game everywhere online. You're going to start seeing the ads in stores, and of course in game stores and gaming websites. We are literally going to be BLOWN UP about Jedi: Fallen Order.
The trailer doesn't really give us much, at least not yet. There are a couple of pieces of possible gameplay and we can take a look at that, but they're really not giving us a lot to go on yet.
Star Wars Jedi: Fallen Order is an upcoming single-player action-adventure video game developed by Respawn Entertainment and published by Electronic Arts, set in the Star Wars universe shortly after Episode III – Revenge of the Sith.