Here are the ingame events for Star Wars: The old republic for the month of January 2021
Relics of the Gree
Date: January 12th – January 19th, 2021 (BEGINS AND ENDS AT 4:00AM PST/12:00PM GMT)
Requirement: Level 50+
Explore Ilum's contested area in the Western Ice Shelf to uncover the mysterious purpose of the Gray Secant, an enormous ancient Gree starship. Get ready to face a powerful opponent that awaits you at the center of this ancient vessel. Visit the in-game News Terminal located on Carrick Station in the Republic fleet or Vaiken Spacedock in the Imperial fleet to get started on your adventure!
FEATURED REWARDS:
Reputation with the Gree Enclave
Gree Digitization Cube
White, Red, and Blue Scalene Armor
Gray Helix Weapons
L1-L Defender, L1-L Scout, and Miniature Gray Secant Mini-pets
Cyan Sphere, Blue Sphere and Red Sphere Vehicles
…and more!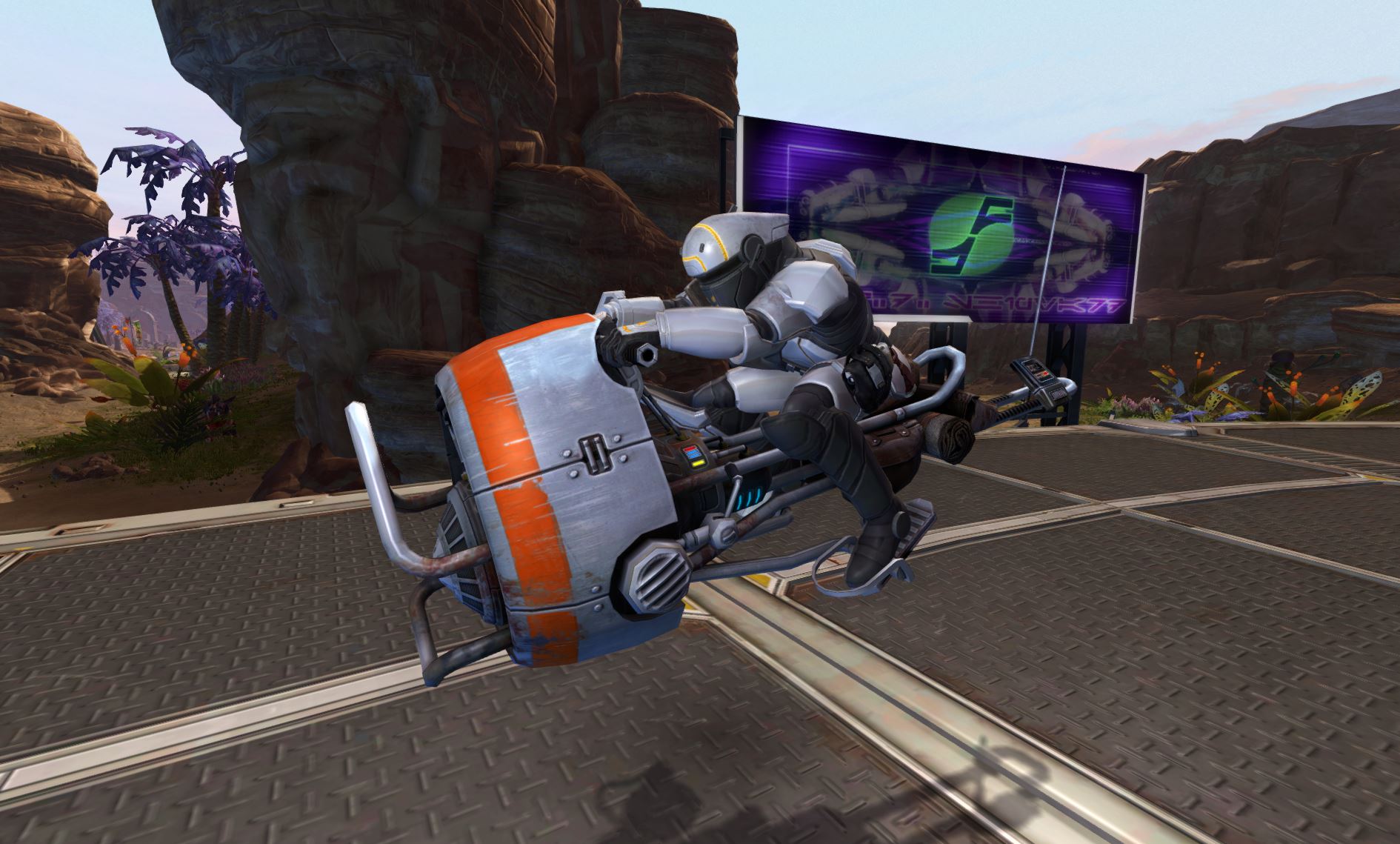 The All Worlds Ultimate Swoop Rallyrong>
Date: January 26th – February 2nd, 2021 (BEGINS AND ENDS AT 4:00AM PST/12:00PM GMT)
Requirement: Levels 20+
In the growing shadow of war, swoop fans across the galaxy descend on Dantooine, Tatooine, and even Onderon for the sport's biggest spectacle—The All Worlds Ultimate Swoop Rally! They're packing the stands, eager to take their minds off their troubles and cheer their favorite swoop gangs. The bikers are here to take on dangerous challenge courses, show off their piloting skills, and flaunt their souped-up swoop bikes. The thunder of the engines, the deafening applause from the fans, the wind battering their helmets… there's no bigger rush for these thrill seekers.
Despite their reputation as wild rebels whose makeshift courses disregard local districting restrictions, swoop gangs aren't a serious threat to anyone–something all true swoop fans know! They just love adrenaline-pounding speed, sweet jumps, and big explosions, and the All Worlds Ultimate Swoop Rally combines all three in one crowd-pleasing package. The biggest gangs on the circuit — Horizon's Razor, the Pit Screamers, and the Blatant Beks — are ready to show their fans a great time.
FEATURED REWARDS:
Swoop Rally Mounts (regular and gold versions)
Swoop Gang Outfits
Promotion Droid Mini-pets
Various Stronghold Decorations
…and more!
If you are bored under the Covid-19 lockdown, you should check out TOP ONLINE CASINOS UK, for some good old fun.