Star Wars Jedi: Survivor is a highly anticipated game set in the Star Wars universe that has recently been announced to feature crude language. This includes the use of words like "damn" "bastard" and "hell," which may come as a surprise to some fans of the franchise.
Despite the inclusion of this mature content, the game will still maintain a moderate level of violence, similar to the previous game in the series. However, it has been revealed that limb cutting will now be present in the game, adding an even more intense element to the gameplay.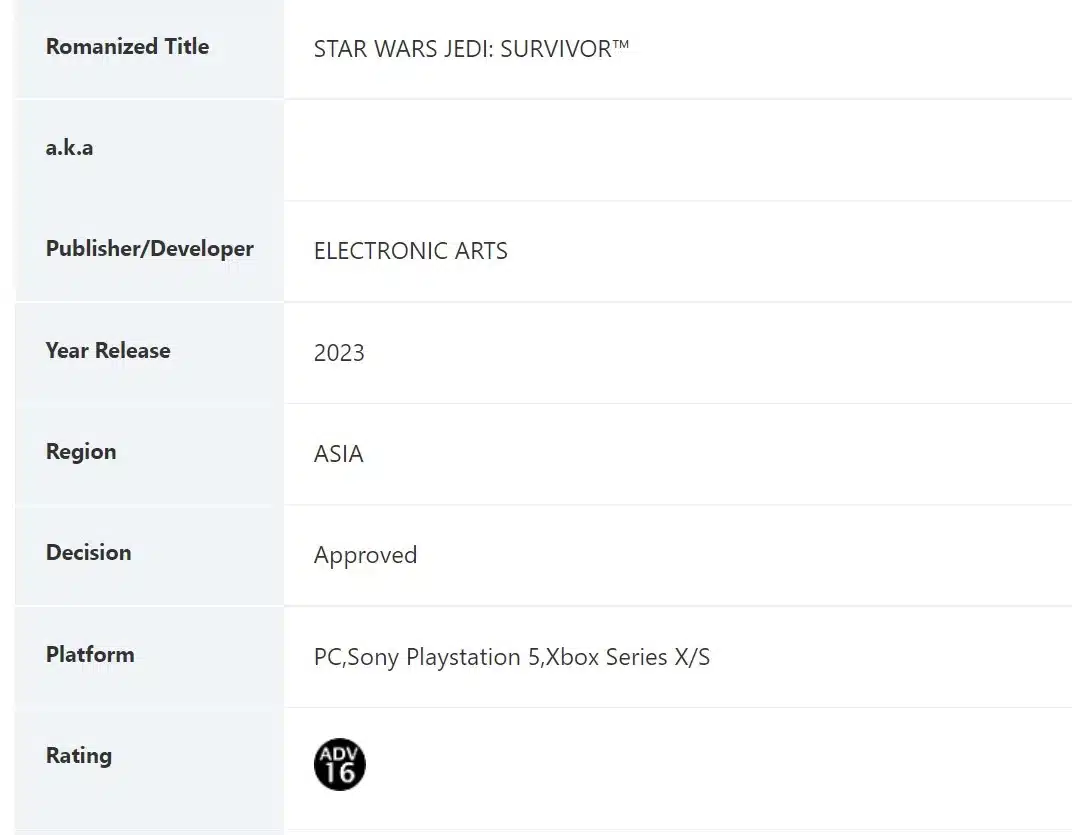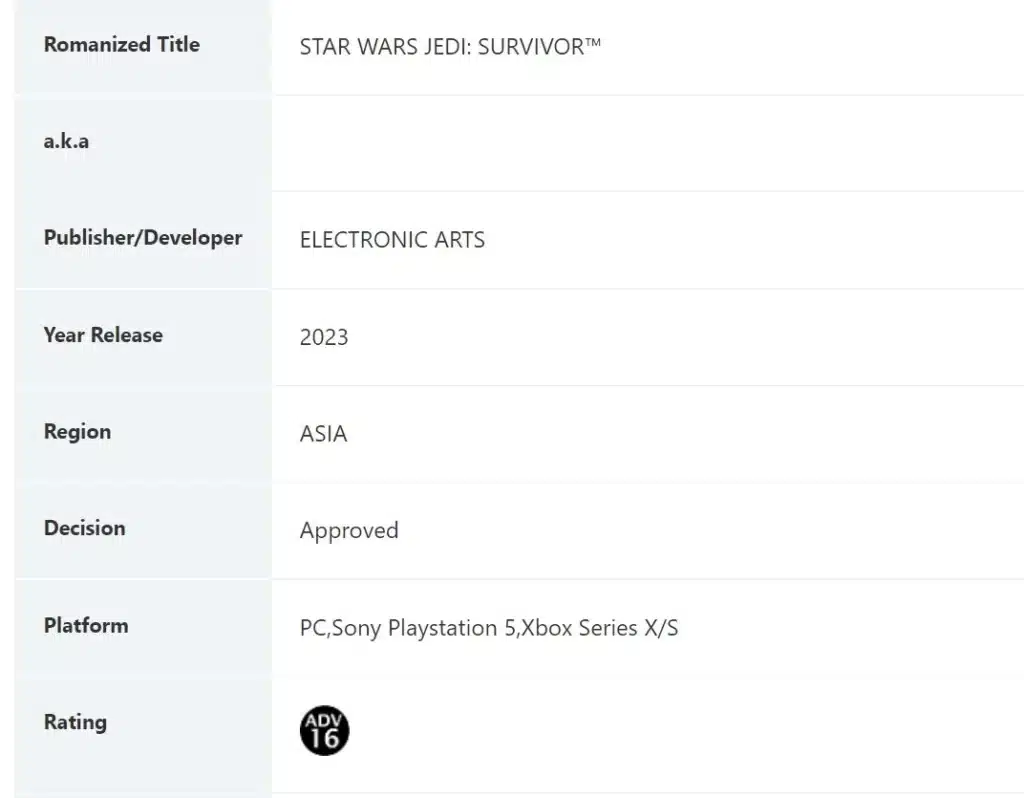 According to the Singapore IMDA, the game is only suitable for players aged 16 and above. This rating suggests that the game may not be suitable for younger audiences due to its graphic content.
Fans of the Star Wars franchise have mixed reactions to this announcement. Some are excited to see a more realistic and mature portrayal of the Jedi Knights, while others feel that this level of crude language and violence goes against the spirit of the Star Wars universe.
Regardless of personal opinions, it is important to remember that the game is only suitable for players aged 16 and above. Parents should carefully consider whether or not their children are ready to handle the mature themes and language present in the game before allowing them to play.
Overall, Star Wars Jedi: Survivor looks to be an exciting and intense addition to the Star Wars franchise, but it is important to keep in mind the mature content that it will feature.