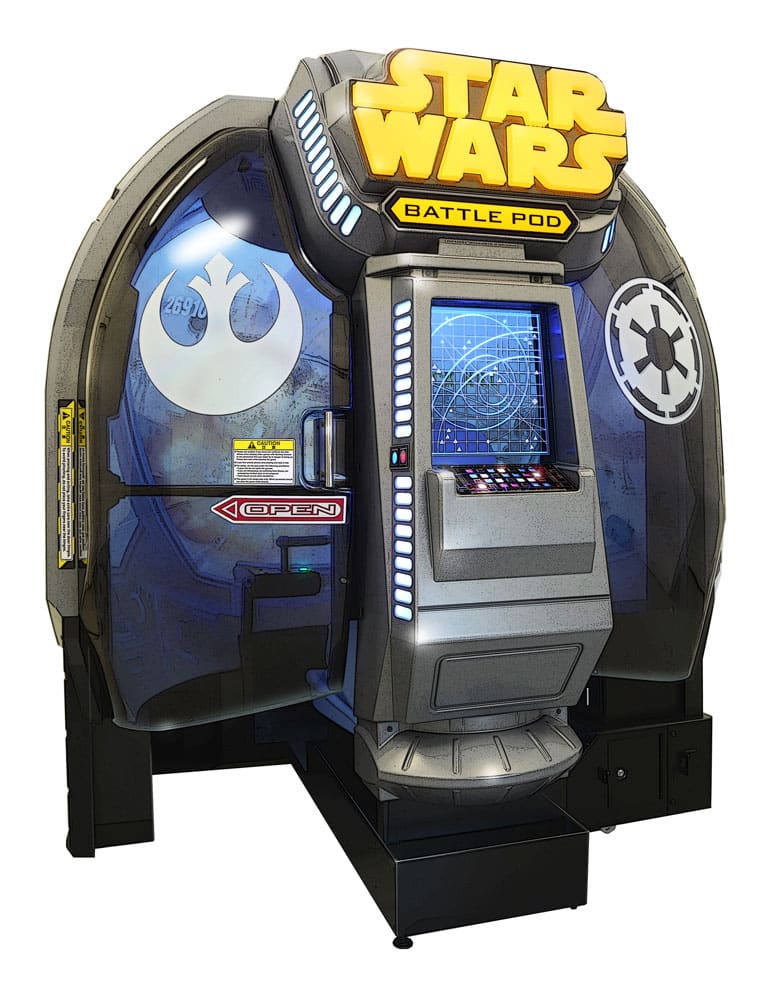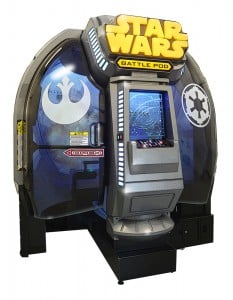 There's a new Star Wars game coming, this time to the arcades. The first Star Wars announcement to come out of New York comic-Con was the news that Bandai Namco has unveiled Star Wars: Battle Pod, an arcade game. In this game, players will sit in a simulated cockpit and be able to pilot several cool vehicles on various missions.
Here is some info from the official site for the game:
The game includes five stages that recreate the fiercest battle scenes from the original Star Wars trilogy. Loaded with features and unique gameplay elements, players can experience the impact of the explosions and destruction that will leave them with a sense of actually piloting and taking part in action-packed scenes from the films. Enabling the player to be surrounded by gameplay images and experiences on the dome screen, players will truly take command of the vehicles that appear in the films such as X-wings, snowspeeders, speederbikes, the Millennium Falcon and TIE Advanced.
So how cool does this look? Starting on January 15, 2015, participating arcades across the United States will get the game but gamers in new York will have the opportunity to check it out a little earlier than the rest of us.
Players experienced their first hands-on gameplay of Star Wars: Battle Pod this week in New York City at an announcement event at Marquee NY and the game will continue to be on display at Dave and Buster's in the Times Square location through the New York Comic-Con.
Those of us not in New York will have to wait a bit. However, there is some game footage to help you get an idea of what to expect.
@BlueJaigEyes, of The Wookiee Gunner, took video of the game trailer shown at the unveiling:
As an arcade fan, I think it looks pretty cool and I'm always happy to see new arcade games coming out. It just makes you feel like a kid again!
So what do you think? When it's released in your area, would you play it?
For more details, images from the game and to learn more about availability worldwide, visit bandainamcogames.com and facebook.com/bandainamcous