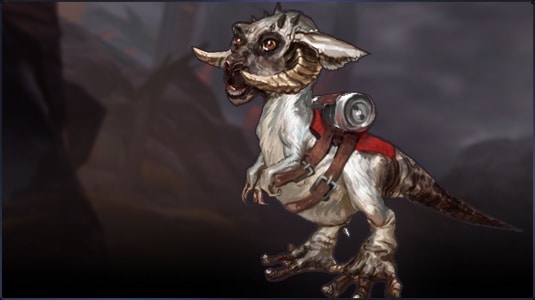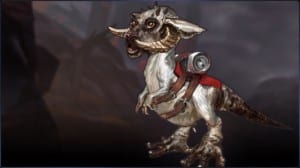 It's here, it's here! Game Update 1.2 officially launched today and while everyone is eagerly logging on to check it all out, BioWare had some fun and interesting updates for us. It's seems they are not going to let 1.2 launch as if it was any ordinary patch. Instead, they have some thank you gifts for those of us who have been around the game until now.
One is a very adorable pet!
This from SWTOR News:
Game Update 1.2: Legacy is finally here, bringing a wide range of new game features and playable content to Star Wars™: The Old Republic™! With Legacy, you can now create your very own Legacy family tree, sharing the skills mastered by one character with everyone in your family tree. You will also be able to experience new adventures, including the new Operation, Explosive Conflict, the Novare Coast PvP Warzone, and much, much more!

We appreciate the support of our community throughout the development of the Legacy game update. As a 'Thank You' gift, we are giving all active subscribers (as of April 12, 12:00PM CDT, 5:00PM GMT or April 21, 12:00PM CDT, 5:00PM GMT) the in-game Legacy reward: the Legacy Tauntaun Ram Pet*, sure to be your new best friend!

In order to make sure that you receive your in-game Legacy Tauntaun Ram, your account must meet the following criteria by April 12, 2012 ,12:00PM CDT, 5:00PM GMT or April 21, 2012, 12:00PM CDT, 5:00PM GMT:

You must have purchased the game and redeemed an official Game Product Registration Code at the Code Redemption Center.

You must have signed up for a recurring subscription using a valid payment method OR redeemed a Game Time Code.

Your account must not be banned.

Not an active subscriber? Purchase the game and activate your account on or before April 21st at 12:00PM CDT, 5:00PM GMT and you will receive the Legacy Tauntuan Ram pet*!
So there you have it! Are you subscribed? If not, it's not too late to get your own Legacy Tauntuan Ram pet and join us in the fun of game update 1.2.