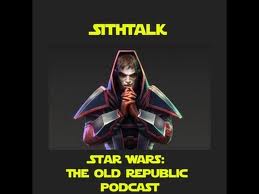 Sith talk episode 47 is now ready.  This week they cover the 1.6.3 and 1.6.3a patches. Brutis pays a visit with a new episode of the Lore Monger. Sudo takes the week off. They are also  talking about playing from a F2P perspective. The guys started a free account not just playing on they normal account and playing pretend. Last but not least, they talk about the new additions to the Rise of the Hutt cartel digital expansion.
Check out the podcast over at pondomatic or check it out on Youtube below:
Also remember to follow the guys on Facebook, Twitter or Youtube.