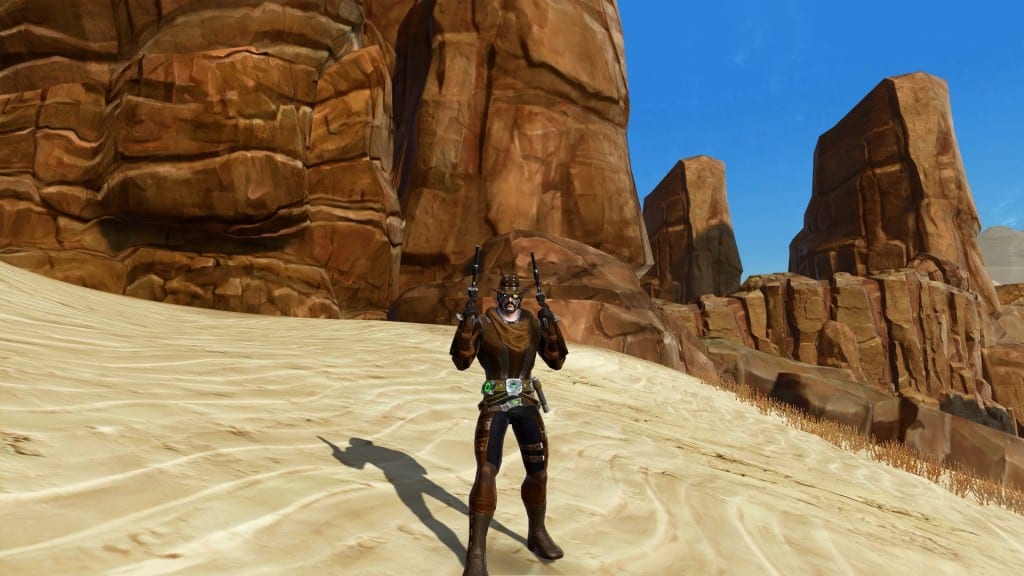 MMORPGs… there is a culture in this type of gaming that you just don't find anywhere else. There are things that we just know and associate with certain types of games. That being said, we see many cool new things happening in the MMORPG world. But one thing that has grown over the gaming years and with the industry is the cosmetic side of things. Graphics have come a long, long way since the early days of RPGs and now with nearly every new game that comes out, we have even better aesthetic features.
SWTOR is joining the ranks of many other MMORPGs and focusing on things that the players want as much as what they need. Player housing is a great example other this. Another great example is new orange gear. Some people will sit back and say, "Oh that's dumb" and "Why are you worried about how you look?" But if we get real about it, most of us do care about what our characters look like and there's absolutely nothing wrong with this.
New sets of gear appeases the side of the player who wants to look awesome while playing the game. And let's face it, when you invest hours into a toon, you want to like what you're looking at. New gear and upgraded gear appearance is a very positive thing for SWTOR.
That being said, how do you feel about  vanity items and gear in the game? Are you a player who just doesn't care or do you spend time collecting and investing in the items you want and making your toon look good?