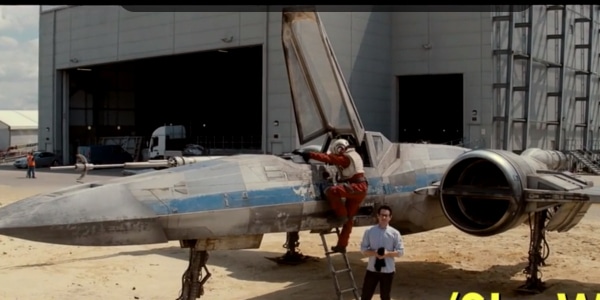 J.J. Abrams Wants You To Host The First Screening Of Star Wars: Episode VII
Here is a special message from J.J Abrams that you don't want to miss. He's made another fun video for us from the set of Star Wars: Episode VII, this time promoting the exciting fan-driven contest that is sponsored by "Force for Change"". He also reveals some fun and practical props and offers a great deal for hardcore Star wars fans.
Check out the video above to see it all for yourself.
There's some confusion on the new x-wing. Here is a quick and dirty animation on how I think the s-foils work:

Let's recap: Star Wars fans who enter the online contest have a chance to go to London to see the set of the new film live AND be in the movie. How cool is that? It doesn't get much more awesome for a fun.
But then he tells us that those who sign up will also be eligible for a private screening of Star Wars: Episode VII before it makes it to theaters. You can invite 20 of your closest friends and family to the private showing and be the most popular person… well, ever!
There's even more fun in the video so check it out if you didn't already.