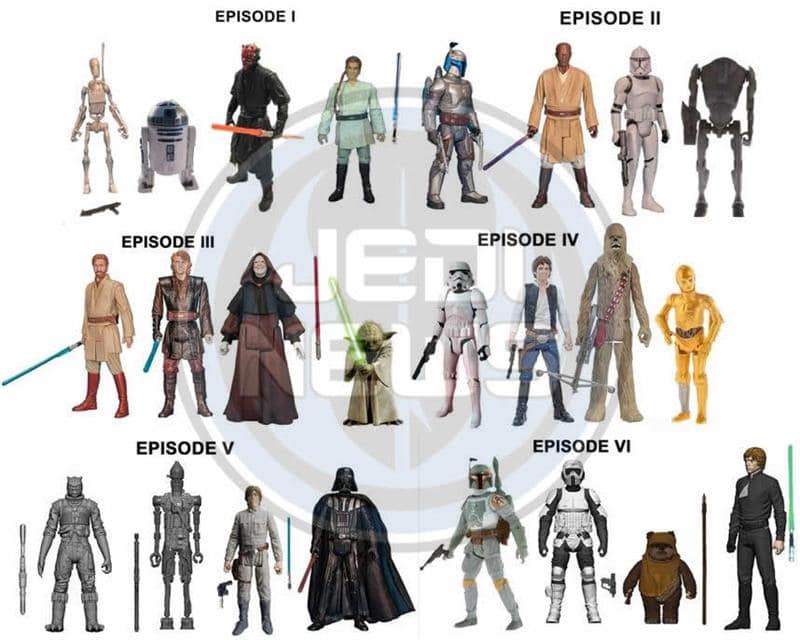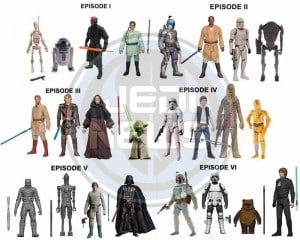 As the release date of Star Wars 7: The Force Awakens (and of the new Battlefront title) approaches, everyone is looking to get in on the action. Toymaker Hasbro has apparently prepared an extensive line of Star Wars: The Force Awakens toys, which includes blasters, light sabers, action figures and remote controlled droids. The company hasn't exactly been keen on making its efforts public, but fans have dug up a list of toys Hasbro are allegedly working on right now.
The figurines will be mostly 3.75-inch ones, and there will be a special "Black Series" line of action figures too, aimed at collectors. Alleged photographs of some of the toys were leaked as well, although they're of somewhat questionable quality, and some of the figurines featured (like that of Chewbacca) are apparently older releases from Hasbro. There are other inconsistencies with the Chewbacca toy featured in the photos: apparently, the Chewbacca from "The Force Awakens" comes with a bionic arm (according to previous Episode 7 leaks) and this one doesn't feature such an extra.
The other toys the existence of which is photographically "attested" are figurines of Finn, Rey and Kylo Ren. According to Hasbro, no Star Wars toys would be released at this year's New York Toy Fair, so it's unlikely the world will find out anything definitive about the above said figurines.
While some of the new characters featured by Lucas Films on a series of recently –released 70s-style digital trading cards can actually be tracked down within Star War canon through Wookiepedia, others, like Daisy Ridley's Rey and light-saber-wielding villain Kylo Ren, have no references in current lore in any shape or form.
Obviously, there are a number of other more or less central characters in the movie, who have not yet been revealed at all. We mean Lupita Nyong'o and Andy Serkis' character, as well as the characters portrayed by Adam Driver, Gwendoline Christie and Max von Sydow.
Interestingly enough, most of the early money off the Star Wars franchise came not from the box office but rather from merchandize sales, like toys.
Philip Thalberg has been a Gosugamer since 2004. Gosugamers has been the best source of cs:go news since essentially forever.