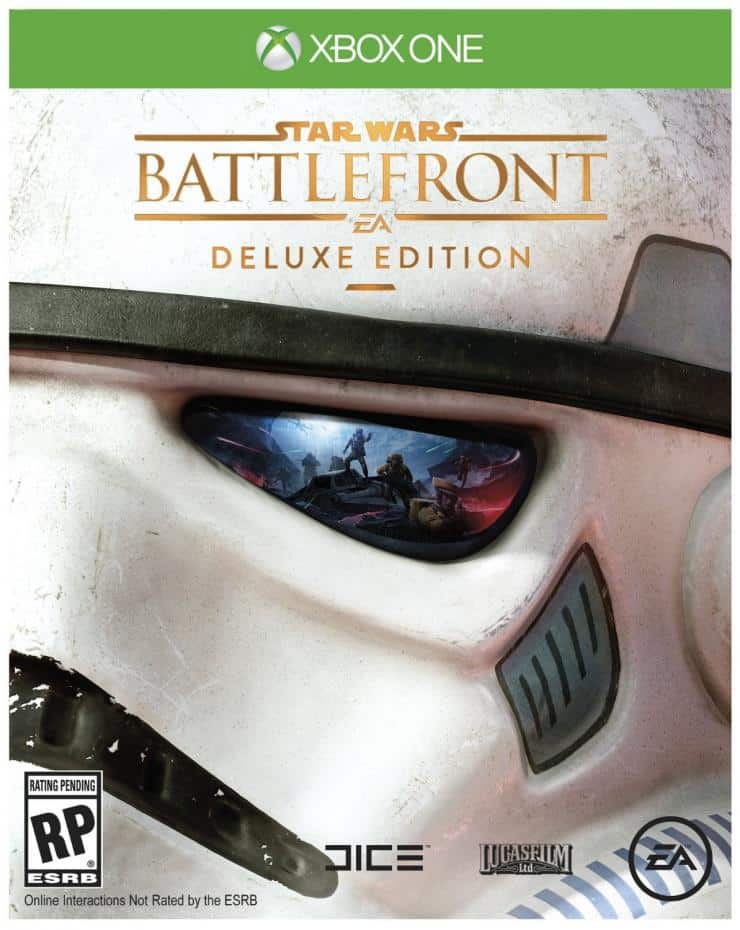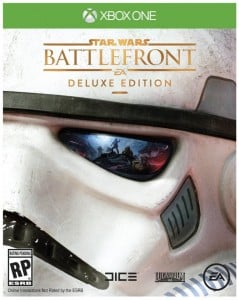 The new upcoming Star Wars: Battlefront by EA and DICE game development is one of the most anticipated games in years. This is because of Star Wars' large fan base and the hype from the anticipated Star Wars: The Force Awakens movie hitting theaters in winter 2015. We have now found out that Star Wars: Battlefront can be ordered as a Deluxe Edition from Amazon.
The Deluxe Edition will feature new box art and more in-game items for players to use. It's only exclusively available from Amazon as a pre-order for PlayStation 4 and Xbox One. The outside box art is quite different from the original as it features a downed Storm Trooper and the reflection of the rebels who killed him on his helmet's visor.
One particular weapon that has many fans excited is the DL-44 that is famous for being used by Han Solo. Other weapons that have fans excited to see in this Deluxe Edition are the ion grenade and the ion torpedo. You will also get access to the two maps that are on Jakku, a brand new planet that will be revealed in Star Wars: The Force Awakens. These maps are available to everyone by December 8th, but if you pre-order you will get them one week in advance.
Star Wars: Battlefront will be released on November 15, 2015 and it will be available on PS4, Xbox One, and PC.