In a bold and unique theatrical approach, "The Empire Strips Back" is a bold fusion of two distinct genres: the sci-fi epic of Star Wars and the expressive art of burlesque. The New York Post covered the performance in a review on May 18th, 2023. The unique spin on the iconic Star Wars universe brought together an ensemble of burlesque performers, creating a spectacle that entertained audiences while paying homage to the beloved franchise.
The show, as the name suggests, is a burlesque parody of the Star Wars saga, demonstrating the flexibility of the Star Wars universe to adapt to various formats and still retain its charm. The story incorporated key elements and characters from Star Wars, weaving them seamlessly into the world of burlesque. Iconic characters like Darth Vader, Luke Skywalker, Princess Leia, and others were given a burlesque twist, adding a fresh and entertaining layer to their well-known personas.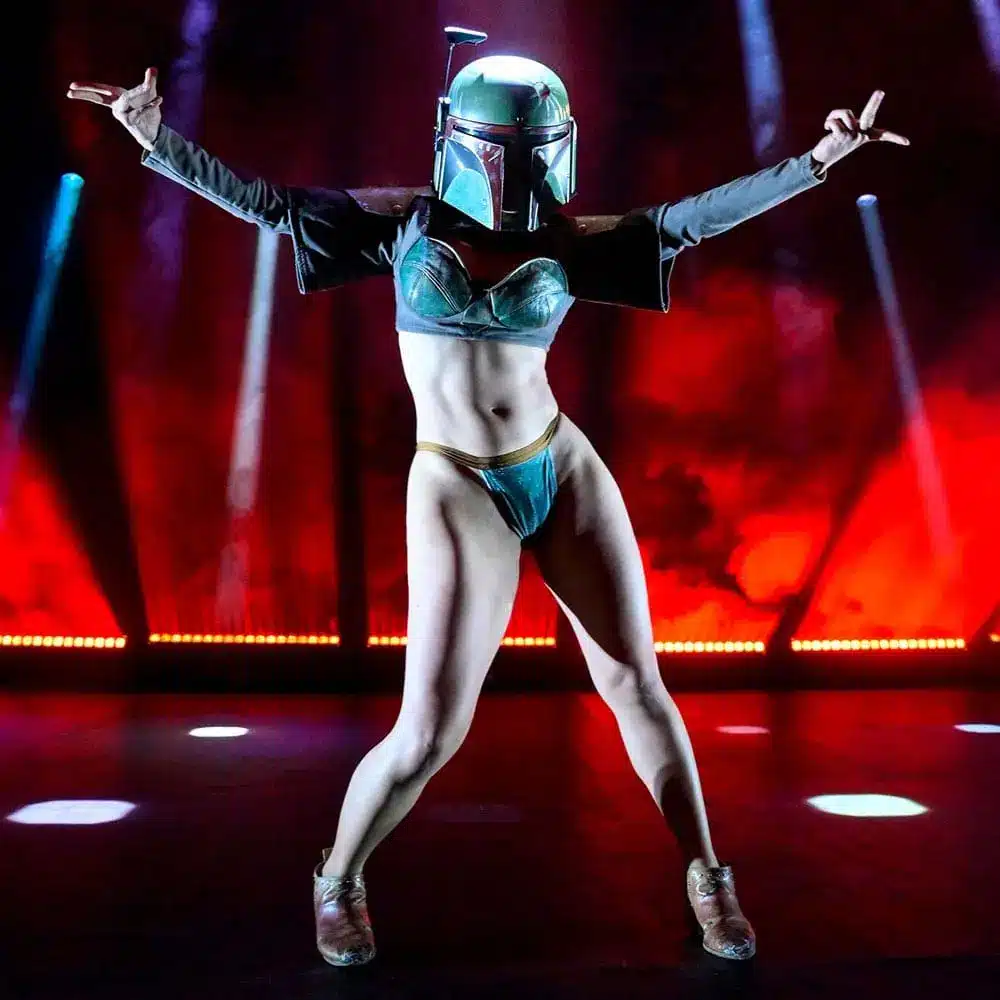 "The Empire Strips Back" achieved a delicate balance between the extravagance of burlesque and the epic drama of Star Wars, effectively highlighting the individuality of each performer. Each character was skillfully rendered, with performances that echoed the original's spirit while adding a seductive edge. The performers took inspiration from Star Wars' extensive lore, using it to fuel their dances and character interpretations. The costumes, often a highlight of burlesque shows, incorporated elements from Star Wars, creating a visually stimulating blend of glitz, glamour, and science fiction aesthetics.
The unique interpretation of the Star Wars universe captivated the audience. The incorporation of popular elements from the franchise with the glamour and artistry of burlesque created a performance that was both familiar and novel. The narrative structure, humorous dialogues, and theatrical techniques kept the audience engaged throughout, proving the strength of this unique fusion.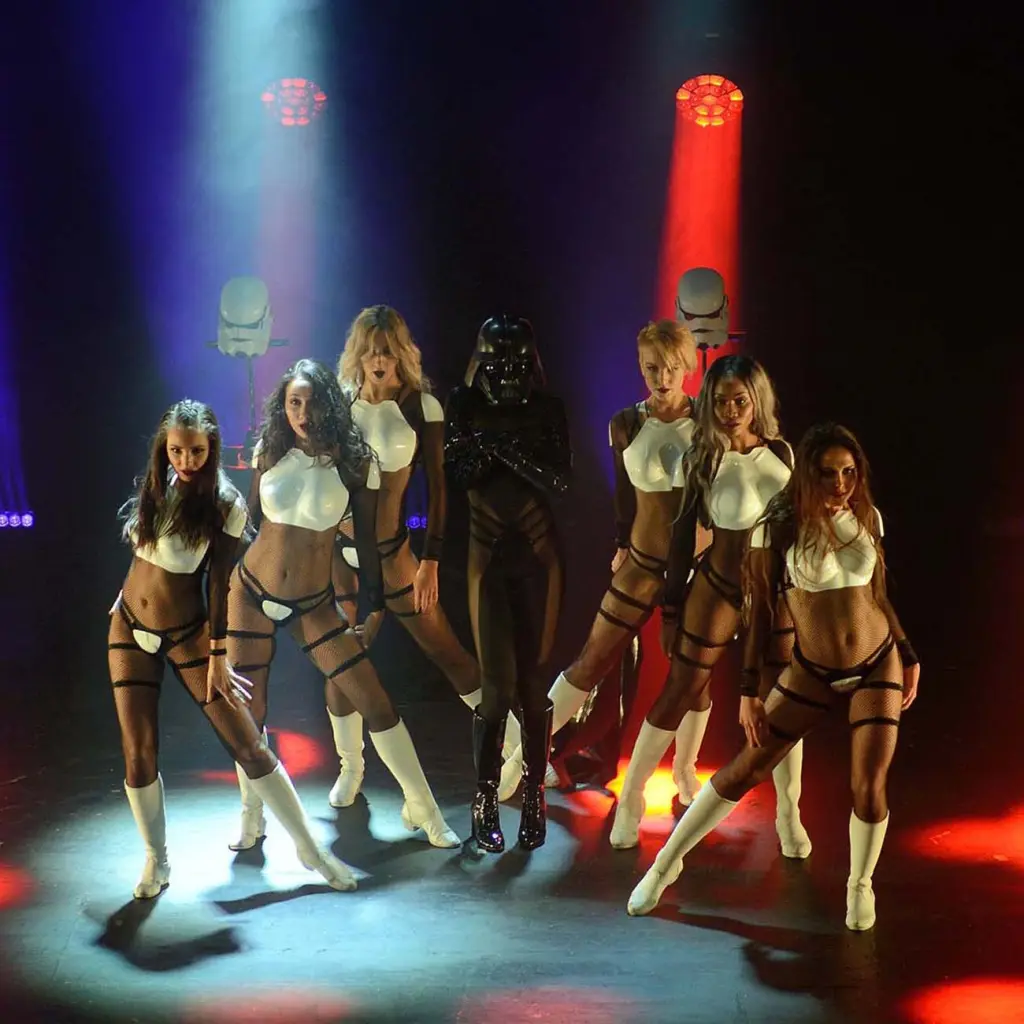 Another noteworthy aspect of "The Empire Strips Back" was its approach to gender roles. The show allowed performers to embody characters across the gender spectrum, challenging traditional roles and norms, and adding a unique twist to the characters we know and love. This inclusive approach served to widen the show's appeal and create a truly immersive experience.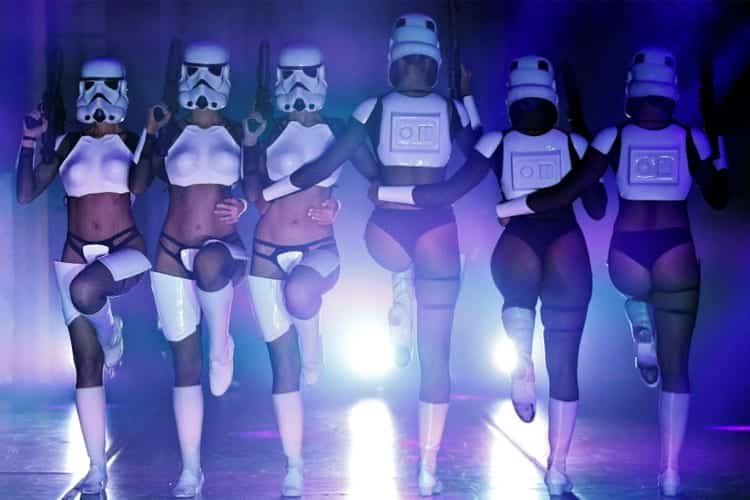 While "The Empire Strips Back" is not the first time Star Wars has been reimagined, the fusion with burlesque brings a fresh perspective and broadens the franchise's impact on pop culture. The show is a testament to the enduring appeal of Star Wars and its ability to resonate with diverse audiences. At the same time, it amplifies the expressiveness of burlesque, proving the flexibility and dynamism of the art form.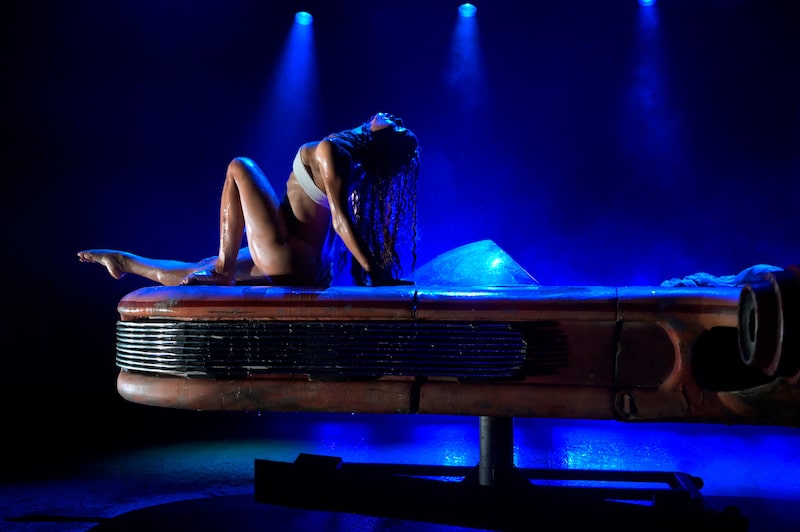 In conclusion, "The Empire Strips Back" is a remarkable fusion of the epic drama of Star Wars and the expressive art of burlesque. It delivers a unique, entertaining, and immersive experience that challenges traditional norms and proves that popular franchises can be reimagined in fascinating ways. It's an exciting addition to both Star Wars and burlesque, and a must-see for fans of either—or better yet, both.