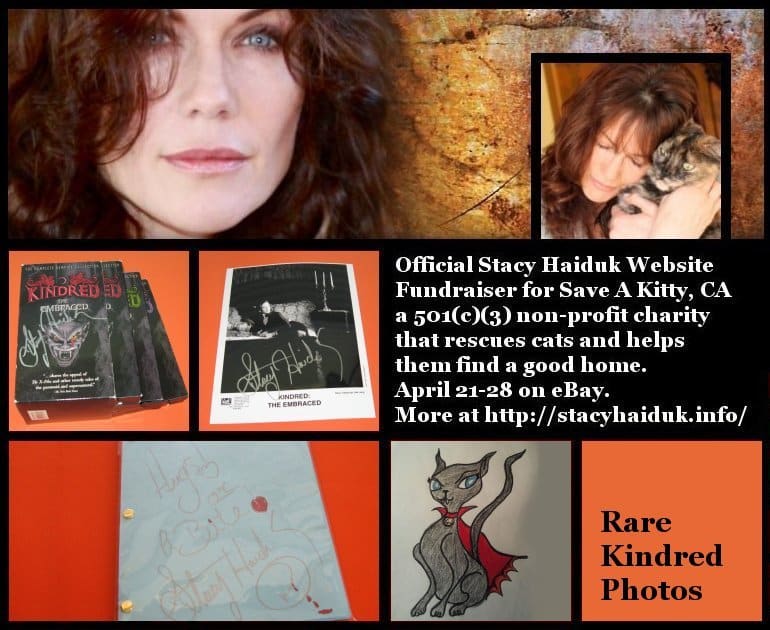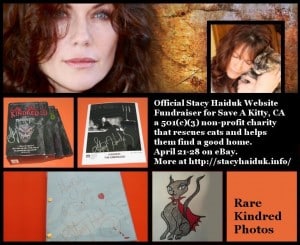 Stacy Haiduk, the voice of Smuggler companion Akaavi Spar in Star Wars: The Old Republic is having a charity auction via her website and eBay to raise funds for her charity, Save A Kitty, CA.
Stacy chose "Save A Kitty" as her charity, because "Every kitty deserves a chance at a good life. I always take in rescues and meeting the Women who started Save a Kitty showed me what is possible with love and care. The Save a kitty web site has a great quote: " The greatness of a nation and its moral progress can be judged by the way its animals are treated." Gandhi"
This just in from Stacy Haiduk's website:
Check out our eBay store for some super rare Stacy signed items and help Save A Kitty, CA with your bids! 100% of your bids go to help Save a Kitty, CA – Stacy's charity of choice, a non-profit organization that rescues homeless, sick, injured and orphaned cats and kittens from the streets of Los Angeles, and finds them loving forever homes. Should there be any S&H fees remaining. the monies will be refunded to you.
Please note that some of the auction items will end on the 29th. The previews below show most of the items grouped by project, for a full listing visit the eBay store. Thank you!
See the items on the eBay store and check out the current going prices. One of my favorite is only at $20 right now:
Stacy Haiduk Akaavi Spar Signed Star Wars The Old Republic Art for Charity- Star Wars: The Old Republic artwork of Akaavi Spar created by a friend of Stacy's, signed by her. The piece is 7.5 x 9.5, 11 x 14 with the mat. Not for resale or reproduction!