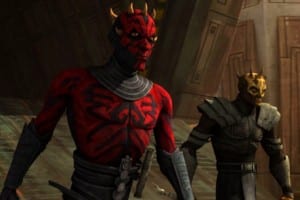 Entertainment Weekly has posted the first trailer for Star Wars: The Clone Wars season 5 which was first unveiled at Disney's Hollywood Studios' Star Wars Weekends.
The show's supervising director Dave Filoni says, "There's a lot of payoff coming. I think people are going to see ways The Clone Wars ties together more and more with A New Hope. We're setting up elements that eventually become the Empire."
The fifth season will premiere in the US on Cartoon Network this September.