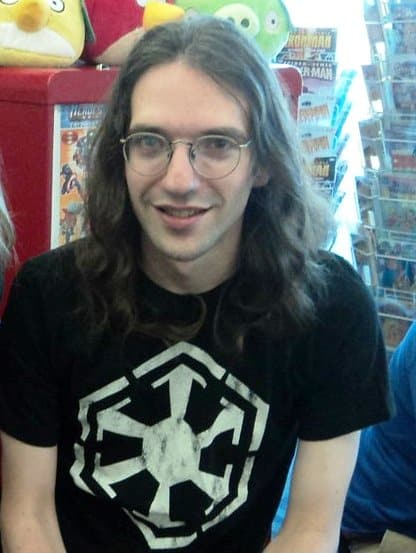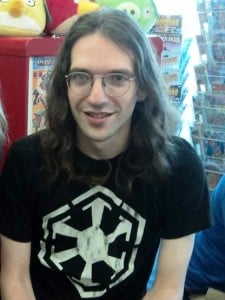 And now another BioWare staff member bites the dust…
Alexander Freed (my favorite BioWare writer) as officially announced on his Twitter (yes, he's on Twitter now) feed that he is leaving BioWare and joining me in the ranks of freelance writers. It's kind of a bittersweet announcement, really.
While I love freelancing and I encourage other writers to do the same and explore the freedom of being able to work on different projects at once, try new things and do what you want, instead of what you are contracted to do. So as a friend, I'm really happy for Alex. He's incredibly talented and I believe he's going to love the opportunities that come his way now that he is not on BioWare's payroll anymore.
Big news! As of today, I'm departing BioWare to go freelance. It's been a wonderful six years, but time to move on. More next tweet. #SWTOR

— Alexander M. Freed (@AlexanderMFreed) October 5, 2012
But the downside is that BioWare is losing another great employee. And a lot of people took to Twitter to speak out about how they felt about that.
However, Freed wanted to end it all on a positive note. He clarified that he chose to leave and was not "let go" and that he's appreciative of the time he had with BioWare for the past 6 years but he's ready to explore new opportunities. He followed up his initial announcement with some more clarifications:
This move is entirely my choice–I love BioWare and TOR, but it was time to face new challenges. I hope some of you will follow along.
I am not leaving video games. I am not leaving Star Wars. I did plenty of work on TOR that's still in the update pipeline…
…but you will see, I hope, more (and more diverse and original) game, comics, and prose work from me than before.
TOR and BioWare Austin are in good hands with @HallHood and the gang. But if you've got any questions for me, please ask.
He then goes on to Tweet some of his favorite BioWare SWTOR memories and promises to continue to do so. It's all very positive and while I'm sorry to see him go, I wish him all the best in his freelancing career and I cannot wait to see more comics!